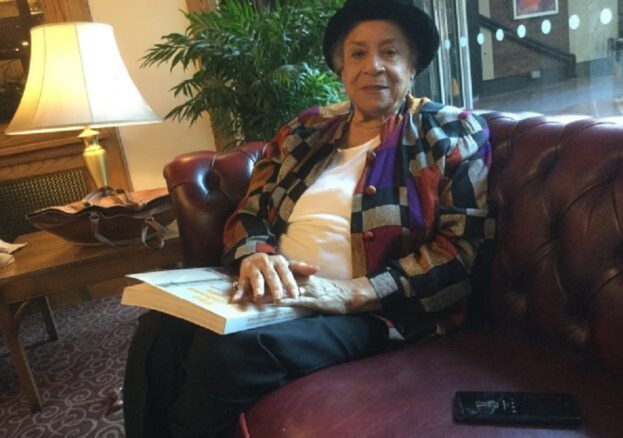 Dame Jocelyn Anita Barrow DBE (15 April 1929 – 9 April 2020) has eternally engraved her values and principles on the foundation of British society. This Trinidadian-born British educator and activist was a symbol of resilience, unwavering commitment, and staunch advocacy for equality, diversity, and inclusion. During Black History Month, we salute our sister, Dame Jocelyn, who remains a shining light of the Windrush Generation, and whose relentless dedication to eradicating racial disparities continues to inspire countless individuals to propagate mutual respect and societal transformation.
Born in 1929 in Trinidad, Dame Jocelyn Barrow moved to the UK in 1959 to pursue a diploma in Youth Leadership and Community Work at the University of London. Her journey led her to become a distinguished teacher, lecturer, and professor of education. Her quest for racial and social justice began when she experienced the racial inequalities inherent in Britain's societal landscape. It catalysed her mission to eliminate racial barriers and foster an environment of inclusion and acceptance, a mission she pursued until her passing in April 2020.
Dame Jocelyn was a pivotal force in initiating multicultural narratives within national education curricula, laying down a legacy of inclusivity and diversity within Britain's heterogeneous demographic. Her journey in the spheres of education and broadcasting was marked by her unwavering resolve to diversify and reshape the media landscape. She was the first black woman to be appointed governor of the BBC and played a crucial role in the Broadcasting Standards Council. Her influence in the media realm was monumental in fostering an environment that echoed the diverse voices of the British populace.
As a founder of numerous influential organisations like the Campaign Against Racial Discrimination (CARD) and the National Council for Civil Liberties (NCCL), later known as Liberty, she left an indelible mark on civil rights movements in the UK. She also chaired the National Organisation for the Development of Associations of the Advancement of Coloured People (NAACP) and the Commission for Racial Equality, reinforcing her status as a tireless advocate for civil liberties and racial equality.
Her advocacy also extended to championing women's rights, being an active member of the Women's National Commission and the Women's Consultative Committee on Race Relations. In 1976, her substantial contributions were acknowledged with a CBE, and she was made a Dame in 1992, fortifying her enduring pursuits in education and race relations.
The essence of her resilience and commitment was mirrored in an interview before her passing, where she elucidated, "I was brought up to feel that nobody could prevent me from doing what I wanted to do… There are changes that you can make without being confrontational… There's no point shouting and screaming because nobody listens."
Her words echo the profound realisation that transformation is attainable through persistence, not confrontation. Dame Jocelyn recounted her experiences with racial discrimination and the pivotal changes she influenced, particularly in employment sectors. Her interactions with Lord Sieff, owner of Marks & Spencer, reflected her approach to driving change subtly yet effectively. She recounted, "I looked around the shop, and there were black customers, white salespeople, white cashiers… I phoned and applied for a job… I just showed her the top of it. And I allowed her to see up to there: Jocelyn Barrow."
Dame Jocelyn's experiences elucidate the persistent vigilance required to enforce change, reminding us, "If you want to achieve something, you can't let people who are pulling at your skirt pull you down."
Her contributions to civil rights and education have rendered her a timeless inspiration, particularly for those from Black and minority ethnic backgrounds. As we celebrate her during Black History Month, we remember a woman who transformed adversities into possibilities. Her life and legacy embody the unwavering dedication to fostering a society deeply rooted in equality, diversity, and inclusion.
Dame Jocelyn Anita Barrow DBE's enduring spirit, values, and teachings continue to guide and inspire proponents of civil rights, community activism, and education, creating a lasting impact that underscores the crucial importance of sustained advocacy for a world where every individual is valued, respected, and treated with dignity.
Dame Jocelyn's legacy is a testament to the power of resilience, dedication, and a relentless pursuit of justice and equality. Her lifelong crusade against racial inequalities has paved the way for a more inclusive and equitable society, and her lessons continue to inspire the advocates of today and tomorrow. We honour and salute Dame Jocelyn Anita Barrow DBE, a true luminary of the Windrush Generation, whose principles and values resonate more than ever during Black History Month, and whose legacy will continue to guide future generations in their pursuit of equality, diversity, and inclusion.