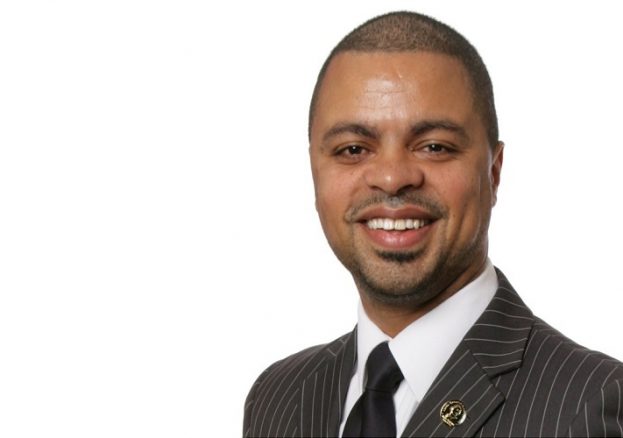 Diversity Dashboard spoke to Rob about his journey in authenticity over a 30 year career in the Civil Service.
Tell us about your current role and what it involves
I lead Project Race at the Ministry of Justice [MoJ] a corporate initiative sponsored by the Permanent Secretary – Richard Heaton, who is also the Civil Service Race Champion. Team Project Race supports the delivery of MoJ's published objectives to deliver increased numbers of BAME staff at Senior Civil Service level over the next four years by facilitating honest conversations about Race across the MoJ. Our aim is to become more comfortable and confident talking about Race.
What is your favourite thing about your job?
The potential to transform the entire MoJ Family by working with colleagues at all levels to develop a more inclusive approach to our work and contributing to the Civil Service becoming the UK's most inclusive employer by 2020.
What has been your proudest achievement as a civil servant?
My proudest achievement [to date] came in 2001 when I led a team of x22 colleagues over an eight month period in the design, launch and establishment of MoJ's PROUD [BAME] Staff Network.
What challenges have you overcome to establish your career?
As a Black man growing up in a large British organisation over the past three decades, I have faced both overt and subtle forms of racism. I have been deliberately overlooked when opportunities for exciting new roles were being allocated. I have had negative assumptions made about my competence and I have had my own values questioned by others exhibiting their own bias.
What has helped you most during your time in the MoJ?
My faith and the fellowship of a loving family, loyal friends and dedicated colleagues.
Is there anyone who inspires you?
I have a number of people who inspire me e.g. my mum, my late dad continues to inspire me, other family members and my rich network of friends, especially my current team at Project Race each of whom inspire me to offer my best on a daily basis.
If you could speak to your 18-year-old self, what advice would you give to them?
Spend quality time developing your self-awareness and acknowledge your own passions, values and beliefs. Nurture and trust your moral compass it WILL help you navigate the journey ahead. Study at least equal to your ambitions and always remain married to your potential. Know that your contributions are worthy and let nobody steal your joy.
You can follow MoJ's Project Race @ProjectRaceUK
Rob leads the MoJ's Race Project – an inward facing programme of work aimed at supporting the MoJ's published Diversity & Inclusion objectives and turning the dial on race equality. Prior to that, Rob has undertaken a range of high profile roles including the Head of Employee Engagement network. His pioneering network now boasts over x1000 people across the entire MoJ Family – including; Courts, Tribunals, Prisons and the Legal Aid Agency.
Rob was awarded an OBE in The Queen's 2018 New Year's Honours list for 'Services to Race Equality in the workplace and the community