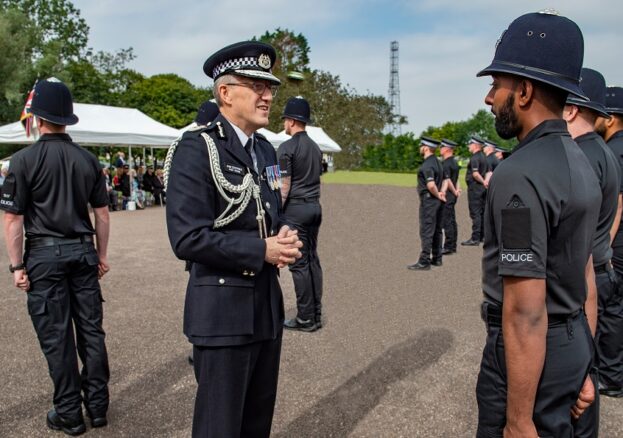 We are a Force with a difference. We offer a different route into policing which is focused on protection, working in unique environments alongside and together with a variety of partners.
Who we are and what we do
We are:
the Ministry of Defence Police, more commonly known as the MOD Police or the MDP
a national civilian police force, of around 2900 police officers and 260 civilian staff, serving the MOD, other UK Government departments and UK NATO partners based in the UK
a specialist police force – with most of our officers deployed as Firearms Officers, and significant numbers delivering marine policing and dog handling roles
We PROTECT and REASSURE to ACHIEVE our Defence purpose by:
using our policing skills to PROTECT people and assets crucial to Defence and national infrastructure
providing a highly visible and proactive policing presence to REASSURE our customers and local communities
deploying our people and resources in an effective and efficient way, to ACHIEVE what we are required to deliver
Although our work is primarily focused on the armed protection of critical sites and Defence assets, there is much more that we do. This includes a range of specialisms from dog handling to marine policing, from criminal investigation to public order, from Dynamic Entry to protestor removal.
By working with us you play an integral role in keeping the UK safe, and your work is of national importance.
Our people are our future
You have a unique opportunity to specialise in armed policing from the beginning of your career with the MDP, with lots of future opportunities to further develop in specialist roles. When you join us, you bring something unique to our police family too… you!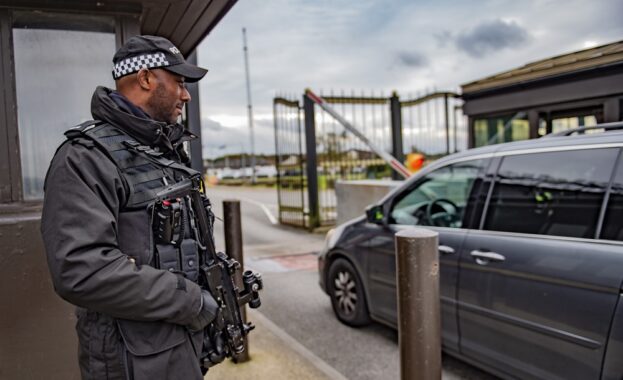 We know that creating a diverse workforce, representative of the communities that we serve, is essential to our future. People join us from all walks of life and backgrounds, and we are committed to creating an inclusive working environment where we support, recognise, and nurture the talents and skills of everyone in our organisation.
Staff networks play an important part in supporting an inclusive culture in the MDP. These include our Gender, REACH (Race, Ethnicity and Cultural Heritage), LGBT+ and Disability and Wellbeing networks, who work closely with our Diversity and Inclusion team to support staff and make sure that their voices are heard. This work includes providing advice and support throughout the recruitment process for those underrepresented in our organisation. To find out more, email MDP-PositiveActionGMB@mod.gov.uk
Our people are the very foundation of our organisation. Your individual background, skills and experiences are exactly what we're looking for, because we value difference in our force with a difference. Join us now, and you can be #ProudToBeMDP.
For more information and to apply, visit www.mod.police.uk