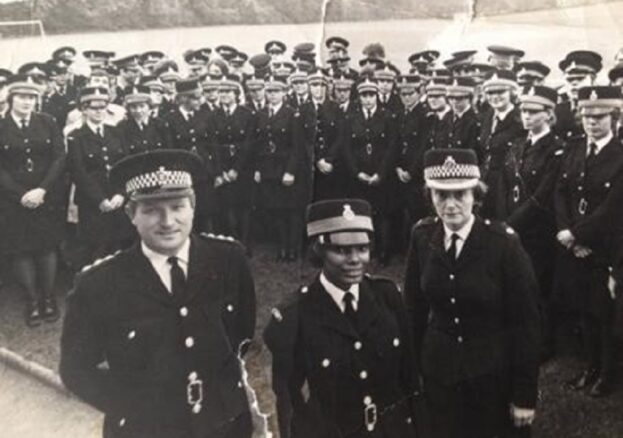 "I'd had a childhood dream to be a PC because those were also my initials – I felt destined to join the police."
Pauline took the police entrance exam in the summer of 1974. Born in Jamaica, Pauline made headlines as the first black female to join West Midlands Police Force. That year, Pauline was the only black officer recruited out of 155 and she was only 17 years old.
Growing up in Birmingham, Pauline was a just a child when she saw a police officer kicking a black youth for talking to him in patois. Pauline tried to intervene and was so angered by the injustice of it, that it made her all the more determined to join the police. Pauline's three years in service were both difficult and dangerous.
"I felt that white people felt I was trying to infiltrate their world, while the black community looked upon me as a traitor." Pauline was threatened with flick-knives on the bus and even abducted and bundled in the back of a car. Fortunately, she escaped both situations.
Despite her experiences, Pauline values her time in the police force. When she left, she went to work for social services. She believed that this was the best way for her to support the troubled youths of Birmingham.
As the nation's largest Armed Forces charity, the Royal British Legion (RBL) is dedicated to ensuring that all those who served and sacrificed, and who continue to do so, in defence of our freedoms and way of life, from both Britain and the Commonwealth, are remembered.
In our acts of Remembrance, the RBL remembers,
The sacrifice of the Armed Forces community from Britain and the Commonwealth.
Pays tribute to the special contribution of families and of the emergency services.
Acknowledges the innocent civilians who have lost their lives in conflict and acts of terrorism.
The story of Black British and Black African and Caribbean service and sacrifice is one that we are keen to share, a story of men and women who have done so much in defence of Britain and in protecting all our citizens. A story that is replete with stories of bravery and courage, as epitomised by Victoria Cross winner Johnson Beharry.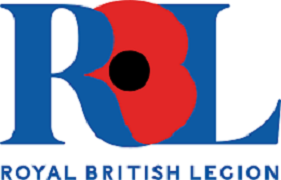 Therefore, to mark 100 years since Britain's current Remembrance traditions first came together, the RBL has bought together over 100 stories of British and Commonwealth African and Caribbean service and sacrifice. The stories range from the First World War to the present day and are of servicemen and women from across Britain, Africa and the Caribbean, representing both the armed forces and emergency services.  
The RBL wishes to offer special thanks to Stephen Bourne for his help in putting these stories together. Stephen Bourne has been writing Black British history books for thirty years. For Aunt Esther's Story (1991) he received the Raymond Williams Prize for Community Publishing. His best-known books are Black Poppies (2019) and Under Fire (2020). His latest book Deep Are the Roots – Trailblazers Who Changed Black British Theatre was recently published by The History Press. For further information about Stephen and his books, go to his website www.stephenbourne.co.uk