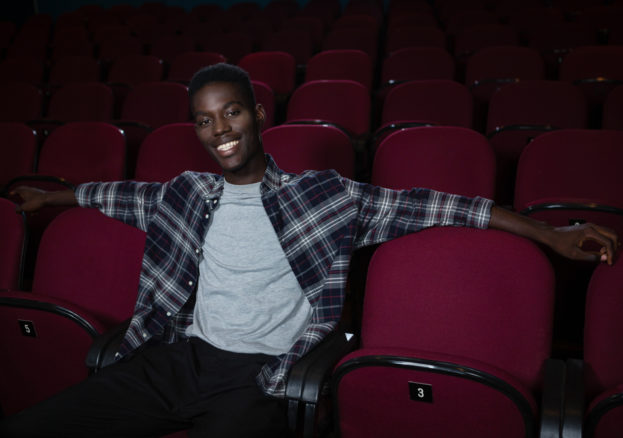 In Good Company, Derby Theatre's professional artist development scheme and the flagship professional creative and business development programme for theatre makers and companies in the Midlands, are thrilled to announce that they will commission a new piece of work from mid-career theatre makers in the UK for 2019.
In Good Company has transformed how artists and venues communicate and co-create exciting new performance platforms, commissions and touring networks. The programme has been running for four years, and has received a further three years of funding confirmed by Arts Council England, in addition to ERDF funding through the D2N2 Big House project.
IGC partners include Derby Theatre, Attenborough Arts Centre, Burton Brewhouse, Lincolnshire One Venues, Mansfield Old Library, Arena Theatre in Wolverhampton, Nonsuch in Nottingham; Curve, Leicester, Nottingham Playhouse and New Diorama in London is committed to supporting artists to make work and recognises the importance of paying them to do this. Throughout the three-year programme, £146,000 will be given directly to artists through the commissions, performance fees, seed funding and paid scratch nights.
Who is the mid-career commission for?
As the programme continues to go from strength to strength, through development, expansion of opportunities and continued funding, In Good Company are thrilled that their latest offering is a mid-career commission. The commission is for a theatre maker/company with an established practice, identity and a strong track record of creating contemporary theatre; an artist or company who has made 2 to 3 shows, and preferably toured these outside of their region; have worked in partnership with other venues to create previous work and theatre makers who have the infrastructure and capacity to deliver the project.
In Good Company are more likely to support theatre makers with some of the following key criteria: a contemporary piece of 'theatre' (this can be interpreted in its broadest form, e.g. new writing, devised, physical or spoken word); a project which has already gone through some level of Research and Development, and is ready to go into production; a show which is accessible and interesting for a wide audience; a show which could tour to studio theatres in the UK, and which could go on tour to some, if not all, of the IGC partner venues plus a willingness to work with Talking Birds' A Difference Engine (an exciting tool for making events and performance accessible to partially-sighted, deaf or hard of hearing audience members through captioning).
What does the commission include?
The mid-career commission includes: £5,000 commission fee, 2 weeks' rehearsal space at one or two of the IGC partner venues, the possibility to perform the piece at the Departure Lounge festival at Derby Theatre in July 2019, mentorship from IGC Creative Producer, Ben Anderson; support from IGC venue teams, advocacy and profile raising opportunities by all IGC partners, alongside the making of process and in the future, and the possibility of working with communities and groups linked with IGC partners.
Ben Anderson (In Good Company Creative Producer) said:
"After the success of Dante or Die's User Not Found and I Dare You by Tom Powell in 2017, we're really excited to be able to offer this opportunity once again this year as part of our broad programme of support. It's absolutely crucial that the support on offer evolves, just as artists do. Thus allowing for innovation, risk taking and exploration to be at the heart of their work."
How to apply?
Please send the following information, on no more than one page of A4, to IGC@derby.ac.uk (with 'Mid-Career Commission Application' in the subject line).
Please tell us about:
Your company and your work, including your main artistic influences
The show you would like to take into production for this commission
How working with IGC would support your process
How this opportunity would support you to reach your artistic development or ambition for 1
Ways in which you might be able to engage IGC's associate artists during this commission – this may be through an open rehearsal, workshop or any other way which would support, not hinder your process. 
If you have any access please also mention these
Company website or contact details
For more information about In Good Company. For more information, please email Sophie Hack at IGC@derby.ac.uk
The deadline for mid-career commission applications is 5pm on Friday 31 January.
Shortlisting will take place w/c Monday 11 February, with interviews taking place w/c Monday 22 February.