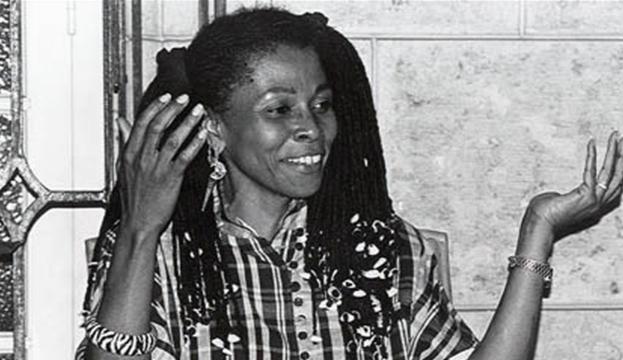 Assata Shakur is best known for her work in Civil Rights activism with the Black Panther Party and the Black Liberation Army between 1971 and 1979 before being imprisoned on what many consider as a miscarriage of Justice.
Born JoAnne Deborah Byron on July 16, 1947 in Jamaica, Queens, New York City in which she had a turbulent and unsettled childhood. Initially living with her Parents and Grandparents, her parents would divorce in 1950, leaving Assata to live with her Grandmother in Wilmington, North Carolina.
As a teen, she would relocate back to Queens, however Assata would run away from home to live with strangers, till she was taken in by her Aunt, Evelyn Williams who would go on to become her lawyer and educational aid to attain her GED after dropping out of High school.
Criminal Accusations
Between April 5th 1971 and January 23rd 1973, Shakur was accused six times for crimes ranging from Kidnapping, to Armed Robbery, Attempted Murder and Murder. On each of the six occasions, Assata Shakur was found not guilty through dismissals, mistrials, acquittals and a hung jury. It later emerged that in 1973; the FBI had two separate task forces (COINTELPRO, CHESROB – which had been an evolution of NEWKILL) attempting to tie Shakur to any and every violent activity on the East Coast of the United States as a way to discredit the Black Liberation Army.
In 1972, Shakur was the subject of a nationwide manhunt after the FBI alleged that she was the "revolutionary mother hen" of a Black Liberation Army cell that had conducted a "series of cold-blooded murders of New York City police officers," including the "execution style murders" of New York Police Officers Joseph Piagentini and Waverly Jones on May 21, 1971 and Gregory Foster and Rocco Laurie on January 28, 1972. Shakur was alleged to have been directly involved with the Foster and Laurie murders, and involved with the Piagentini and Jones murders. Some sources go further, identifying Shakur as the de facto leader and the "soul of the Black Liberation Army" after the arrest of co-founder Dhoruba Moore. Robert Daley, Deputy Commissioner of the New York City Police, for example, described Shakur as "the final wanted fugitive, the soul of the gang, the mother hen who kept them together, kept them moving, kept them shooting."
Conviction
Shakur has only been found guilty on one occasion; the Turnpike Shootout in which Shakur was convicted on First-degree murder, second-degree murder, atrocious assault and battery, assault and battery against a police officer, assault with a dangerous weapon, assault with intent to kill, illegal possession of a weapon, and armed robbery.
However, the basis of Shakur's defence is that she had already surrendered before the shooting ensued, making the charges against her invalid. The basis of this defence relied on expert medical evidence, which proved that Shakur did not handle a gun and due to her injuries, she was unable to fire a weapon even if she had been handling it.
A key element of Shakur's defence was medical testimony meant to demonstrate that she was shot with her hands up and that she would have been subsequently unable to fire a weapon. A neurologist testified that the median nerve in Shakur's right arm was severed by the second bullet, making her unable to pull a trigger. Neurosurgeon Dr. Arthur Turner Davidson, Associate Professor of Surgery at Albert Einstein College of Medicine, testified that the wounds in her upper arms, armpit and chest, and severed median nerve that instantly paralyzed her right arm, would only have been caused if both arms were raised, and that to sustain such injuries while crouching and firing a weapon (as described in Trooper Harper's testimony) "would be anatomically impossible."
Davidson based his testimony on an August 4, 1976 examination of Shakur and on X-rays taken immediately after the shootout at Middlesex General Hospital. Prosecutor Barone questioned whether Davidson was qualified to make such a judgment 39 months after the injury; Barone proceeded to suggest (while a female Sheriff's attendant acted out his suggestion) that Shakur was struck in the right arm and collar bone and "then spun around by the impact of the bullet so an immediate second shot entered the fleshy part of her upper left arm" to which Davidson replied "Impossible."
Dr. David Spain, a pathologist from Brookdale Community College, testified that her bullet scars as well as X-rays supported her claim that her arms were raised, and that there was "no conceivable way" the first bullet could have hit Shakur's clavicle if her arm was down.
Judge Appleby eventually cut off funds for any further expert defence testimony. Shakur, in her autobiography, and Williams, in Inadmissible Evidence, both claim that it was difficult to find expert witnesses for the trial. Not only because of the financial expense, but also because most forensic and ballistic specialists declined on the grounds of a conflict of interest when approached because they routinely performed such work for law enforcement officials.
Neutron activation analysis administered after the shootout showed no gunpowder residue on Shakur's fingers; her fingerprints were not found on any weapon at the scene, according to forensic analysis performed at the Trenton, New Jersey crime lab and the FBI crime labs in Washington, D.C. According to tape recordings and police reports made several hours after the shoot-out, when Harper returned on foot to the administration building 200 yards (183 m) away, he did not report Foerster's presence at the scene; no one at headquarters knew of Foerster's involvement in the shoot-out until his body was discovered beside his patrol car, more than an hour later.
Incarceration and Escape to Cuba

Shakur was convicted on all eight counts: two murder charges, and six assault charges. The prosecution did not need to prove that Shakur fired the shots that killed either Trooper Foerster or Zayd Shakur: being an accomplice to murder carries an equivalent life sentence under New Jersey law. Upon hearing the verdict, Shakur said—in a "barely audible voice"—that she was "ashamed that I have even taken part in this trial" and that the jury was "racist" and had "convicted a woman with her hands up." Judge Appleby told the court attendants to "remove the prisoner" and Shakur replied: "the prisoner will walk away on her own feet."
Shakur would spend much of the 1970's in several prisons before her escape in 1979. As a prison escapee considered dangerous, Shakur would be placed fifth on the FBI's most wanted list. This would prove to be a futile attempt at recapturing Shakur, who, for five years remained a fugitive before fleeing to Cuba under political asylum in 1984.
To this day, Shakur has remained in Cuba, with the FBI classifying her as a domestic terrorist since May 2nd 2005 and placing her on the Most Wanted Terrorist List
In 2013, on the 40th anniversary of Trooper Foerster's death, the FBI placed Shakur on the Most Wanted Terrorists list, conferring upon her the dubious distinction of being the first woman and the second domestic terrorist to appear on the list. It also increased her bounty to two million dollars.
Shakur continues to live in exile in Cuba. Since her escape, Shakur's life has been depicted in songs, documentaries and various literary works.