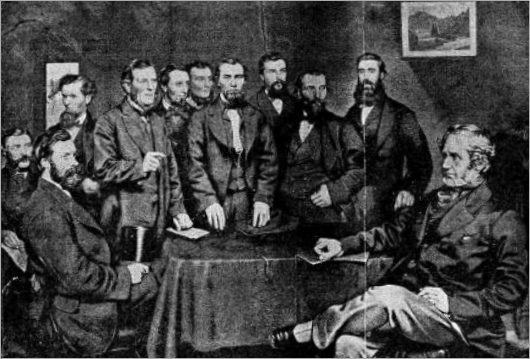 In Jamaica there exists a community called Pennants. It was named after a family that arrived from Flintshire, who also gave their name to their slaves. Many people living there still bear the surname today.
In the 18th century the Jamaican sugar fields were worked by hundreds of slaves whose wealthy European masters also lived on the island. However, many settlers returned home because of high death rates.
Richard Pennant was the first baron of Penrhyn, North West Wales. He was born either in London or during one such voyage to Europe.
In 1765 Pennant married Anne Susannah Warburton, the daughter of General Hugh Warburton, acquiring the Penrhyn estate in Caernarvonshire. He invested substantially in this estate using money generated by the sugar and rum from his family's Jamaican plantations.
Upon his arrival in North Wales he developed a unified industrial slate quarry and industry on a massive scale. He build road and rail links to connect the quarry to the port. He built the port and the ships, allowing him to ship his slate to anywhere in the world.
Pennant's slate quarry is still the biggest in the world. Despite his links to slavery, he was known as Richard Pennant the Improver, and he planted over 600,000 trees in the area.
By 1790 he had established Port Penrhyn, a harbour at the mouth of the River Cegin. From there slate was transported to London, Bristol, Liverpool and Ireland.
Pennant became MP for Petersfield in 1761. Six years later he became one of the two MPs for Liverpool, which was by this time the major slave trade port. He held the post until 1780, and again from 1784-1790.
Through his family or business connections, Pennant became part of a powerful and influential pro-slavery network, and held connections to virtually all the major absentee plantation owners in Britain.
A prominent figure in the development of the Welsh slate industry, Pennant became the first Baron Penrhyn in 1783, though the Irish peerage did not prevent him standing for election in the House of Commons.
Pennant was chairman of the West India Committee, an organisation of merchants and plantation owners, and from 1788 chaired a special sub-committee to organise opposition to abolition. Its tactics included sponsoring petitions to parliament and producing pamphlets that supported the slave trade and explained its economic benefits.
The owner of vast properties in Caernarvonshire and Jamaica, Pennant also owned hundreds of slave labourers. Although Pennant never saw the plantations first-hand, he relied on maps as guides to his properties.
Bangor University holds hundreds of letters written by Pennant to his estate managers in Jamaica after he took control of the plantations in 1781.
The letters Pennant wrote are full of discussions on slavery. Many times Pennant asks for his managers to treat his slaves well. Whether he was looking out for his workers or his profits is unclear, but the slaves were a valuable asset to him.
There is talk of not enough children being born to slave women, and of "breeding" being cheaper than buying new workers. One of Pennant's managers speaks of offering bonuses to midwives for live births.
Although well aware of the controversies surrounding the slave trade, Richard Pennant rejected the abolitionists' arguments. Instead, he used his position to become an outspoken champion of slavery, arguing that the banning of the traffic of Africans would be an economic disaster.
The continuous flow of money from Jamaica allowed Pennant's heir to built a magnificent home in Wales. Penrhyn was an ostentatious show of wealth, spread over more than 300 rooms, which the family mostly used to entertain guests.
The fortune gained from the slave plantations in Jamaica was never less than crucial to his developments in North Wales. The trade was the spur to create the North West Wales that exists today