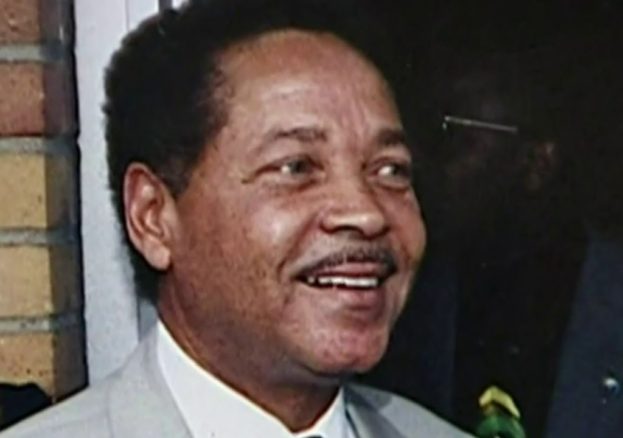 The purchase was far from Barden's first stop in the business world, however. In fact, he began in a very different sector with a very different level of resources.
Barden was born December 20, 1943, in Detroit, Michigan. He was the ninth of 13 children born to Milton and Hortense, but the couple still found the time to teach him the value of hard work. He was helped, however, by a certain amount of natural talent. Barden was a sports star in high school, performing well in both football and basketball.
Entrepreneurial beginnings
Barden attended Central State University, in Wilberforce, Ohio, but left after his first year when funds dried up. Instead of continuing his education Barden made the fateful choice to open his first business, a record store started with just $500 in savings earned doing odd jobs around Lorain, Ohio. The store did well enough that he began putting on concerts, started a small record label and founded his own public relations business.
It was real estate that really accelerated Barden's fortunes, however. A lucrative army contract and subsequent property sale made Barden rich, leading to his co-founding of the Lorain County Times newspaper. That led in turn to a brief stint in politics and then radio, where he began learning of opportunities in cable television. He brokered a deal that saw four per cent of cable franchises in Lorain were put aside for African Americans and did well from purchasing some of those himself. He went on to pick up contracts laying down wiring for cable, primarily for black neighbourhoods.
The move to the gambling industry
In 1993 Barden began his first move into the world of gambling. When the State of Indiana legalised riverboat casinos he teamed up with President Riverboat Casinos to begin operations. When his partner failed to materialise its share, however, Barden sold his share of Barden Cablevision to Comcast in order to raise $300 million. He put in a bid with Gary, Indiana, and opened the Majestic Star in 1996.
From there Barden made several bids (including one with Michael Jackson) to open casinos in Detroit but was knocked back repeatedly. After trying and failing several times he shifted his focus elsewhere, and in 2002 made his landmark move.
After three Fitzgerald's casinos filed for bankruptcy Barden went on a whirlwind tour of some forty institutions spread over 12 cities, eventually securing $135 million to add to his own $14 million stake. The casinos were located in Tunica, Mississippi; Black Hawk, Colorado and, crucially, downtown Las Vegas, Nevada.
The first black casino owner in Las Vegas
Barden said in the book Lessons From the Top that when eyeing up business opportunities he looked for companies that would not require extreme amounts of time and resource to turn around, but to which he could still add value. He noted that where sound management was already in place, he could focus his attention on growing operations elsewhere. The Fitzgerald's casinos fit the bill. They were still making money when he bought them, and in 2002 Barden Companies made $347 million, 90 per cent of which came from its four casinos. The Tunica gambling house was the most profitable.
Running his gambling empire wasn't always plain sailing, however, with setbacks including his Majestic Star Casino being forced to file for bankruptcy protection in 2009.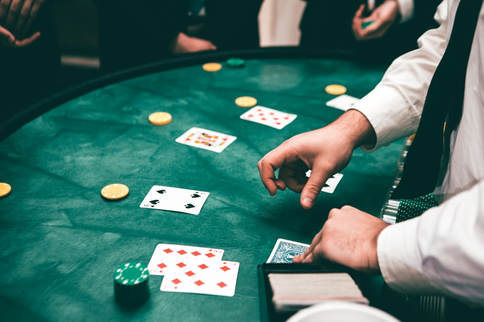 Developing new technologies
Beyond the worlds of gambling and television Barden was also involved in the development of new technologies, including digital voting machines and video jukeboxes that played music videos.
Barden died on May 19th, 2011 of lung cancer, right as gambling was beginning its own acceleration into the world of networked technology. Online gambling has grown rapidly with majority of games now being accessible on handheld devices such as mobile casinos giving users the opportunity to play at any time. Online mobile casinos have become a huge hit, as well as the increase of virtual poker rooms and online bingo games. Most gambling sites such as online bingo now offer various bingo games to help entice a larger customer base by offering different games for everyone, making themselves more competitive. It's not much of a stretch to posit that Barden would have been at the forefront of such developments, but we'll never truly know what his impact on that world might have been.
Still, Barden left an indelible mark in the time he was alive. In 1992 the publication Black Enterprise gave its 'Company of the Year' award to Barden Cablevision and in 2003 it gave the award to Barden Companies. A year before his death the publication included him in its 'Titans: The 40 Most Powerful African Americans in Business' list, ranking him at number 21. Democratic U.S. Representative Richard Gephardt said of Barden, "Don's success is a direct result of his sharp intellect and his dedicated work ethic" in Black Enterprise's 2003 piece.
In 2004 Barden was given the Trumpet Award by Turner Companies and was named one of the 'Seven Living Legends' by Mayor Kwame Kilpatrick and the Detroit City Council.
Beyond his business accomplishments Barden was a member of the Executive Committee of the Democratic Party and was chairmen of the board of directors of the Booker T. Washington Business Association.