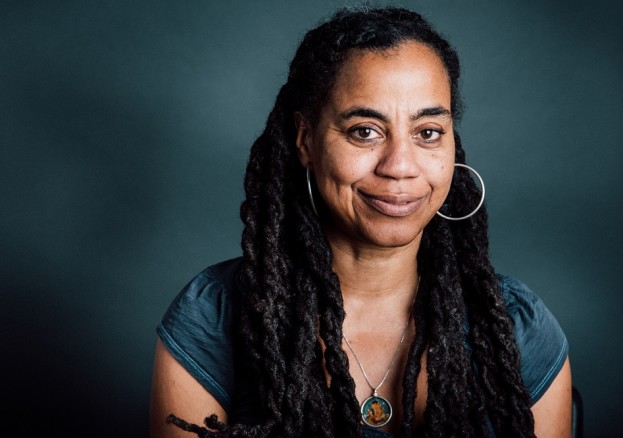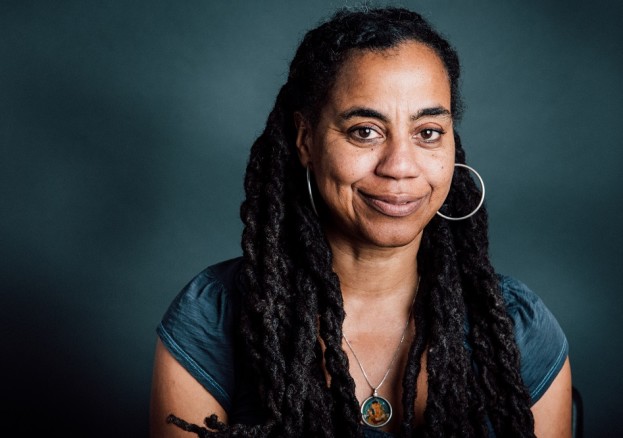 She returns to the Royal Court with Father Comes Home From The Wars (Parts 1, 2 & 3) which has been described by as "Thrilling. A masterpiece." By New York Magazine and as "Extraordinary. The best new play I've seen all year." by the New York Times
She talks to Black History Month about returning to London and her new play.
You have returned to the Royal Court with Father Comes Home From The Wars (Parts 1, 2 & 3). Can you tell us about the play? What inspired you to write it?
My father was in the military, an Army Colonel.  If you think of your life as a piece of music, the recurring motif in mine was dad going to war and coming home.  And so these plays started out as something for him.  But then it grew!  :).  Now it's not just one play, but a series of plays, interconnected by story and character, moving from the 1800s into the present day.  Parts 1,2&3 centre around an enslaved man called Hero who is offered his freedom in exchange for his war service.
 Are you looking forward to being back at the Royal Court and in London?
The Royal Court is a writer's theatre!  It produces the works of all my favourite playwrights!  Beckett, Churchill, green, Kane, and many others!  I'm happy to be included!
You are one of the most acclaimed playwrights in American drama today. You were the first African-American woman to receive the Pulitzer Prize in Drama, What does that mean to you?
It's nice to have your work recognized.  With recognition comes responsibility.  I'll take it on.  When I was a child (we lived all over the world) my parents would tell me "you're an ambassador of your race," because most folks back then had never seen a black person before.  Now that phrase is still true and with a new understanding:  I'm an ambassador of the Human Race.  I'm down with that 🙂
Who would you say has most inspired you in your life?
Love.  Music,  Hard work.   And all the people who have come before me, all colours, all races, all persuasions who helped pave the road I'm walking on now.
It's black history month so we have to ask you. Who would you choose to be your black history month hero for 2016 and why?
The woman who climbed the flagpole in South Carolina to remove the Confederate Flag.  I don't remember her name but she is an awesome sister.
What advice would you give to a young person who is considering a career in the arts or in the theatre?
Go for it and get ready to work!
Finally, President Obama is coming to the end of his presidency, do you think he's been a good President?
Yes.
What do you think his legacy will be?
Being the first at something sure isn't easy.  For the rest, time will tell.
Father Comes Home From the Wars (Parts 1, 2 & 3)
15th Sept – 22nd Oct
Royal Court Theatre
Sloane Square
London SW1W 8AS
Tickets from £10
Book by 22 Sep using promo code BHM10 and get £10 off tickets.
[