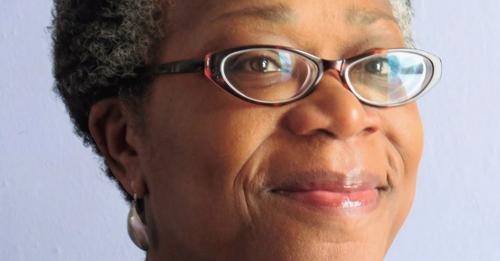 The aim of the workshop is to offer a supportive and reflexive space in which to explore the influence of the 'strong Black woman' archetype on the psyche and clinical practice of Black/BIPOC women therapists. We will consider how the 'strong Black woman' archetype impacts identity, choice of training or modality and, ultimately, the therapeutic relationship.
This is a rare opportunity for qualified practitioners and counsellors in training to come together to discuss the influence of the 'Strong Black woman' archetype on clinical practice.
Learning Objective Participants Can Expect From This Event:
An introduction to the 'strong Black woman' archetype.
Identifying the configurations of the 'strong Black woman' archetype in the therapeutic relationship.
Understanding the influence of the 'strong Black woman' archetype on the identity formation and choice of modality for Black/BIPOC women practitioners.
Who is This Workshop Appropriate For?
Suitable for qualified Black/BIPOC women therapists and trainee counsellors, counselling service providers, supervisors and counselling tutors.
How May This Workshop Impact Your Practice?
The workshop will offer participants an opportunity to reflect on their current practice.
The Workshop will be limited to 25 participants only.
PLEASE NOTE: This workshop is a CAMERAS ON workshop. If you have not been able to turn your camera 10 minutes after the workshop start time, you will be placed in the waiting room and unable to participate in the event.
Date and time: Mon, 7 Aug 2023 18:00 – 20:00 BST
ZOOM
This workshop will be hosted on the Zoom meeting platform where we will use our cameras and microphones to interact with each other as a group.
All the colleagues at ONLINEVENTS and the presenters we collaborate with are committed to working in a manner consistent with the BACP Ethical Framework, which can be accessed on the link below. When registering for this event you are agreeing to be present and interact in a manner that is consistent with this Framework.
https://www.bacp.co.uk/events-and-resources/ethics-and-standards/ethical-framework-for-the-counselling-professions/
Mary Pascall
Mary Pascall is a qualified and experienced psychotherapeutic counsellor, facilitator and mentor in private practice, based in Norwich, Norfolk. Specialising in working with transcultural issues through a person-centred lens, Mary's approach is relational and racial justice allied.
Within her practice, Mary offers one-to-one counselling for adults, mentoring for counselling trainees and, as a facilitator, a tailored programme of online workshops focusing on the significance of race, culture and heritage in therapy and other helping settings.
Workshops are inter-active and experiential, suitable for counselling practitioners, counselling training organisations and other helping professionals. From introductory training to individual and group process, Mary aims to offer a safe, enabling space, where participants can explore the impact of race and culture on well-being in the current climate, within the context of their work, training or supervision.
A registered member of the British Association For Counselling and Psychotherapy (BACP) and the Black African and Asian Therapy Network (BAATN), Mary holds a BACP accredited Postgraduate Diploma in counselling from The Norwich Centre, Norfolk, which has an 'historical involvement in high quality professional person-centred training'. Mary is alsoa Graduate in Black Issues and the Challenge of Racism in Therapeutic and Training Contexts, a course led by psychotherapist, trainer and author Dr Isha McKenzie-Mavinga.
Website | https://www.marypascallcounselling
Facebook | Mary Pascall Counselling MBACP
LinkedIn | Mary Pascall