Forgotten Voices tells the remarkable real-life story of Eva Moorhead Kadalie, the widow of South Africa's first national black trade union leader, Clements Kadalie (1896-1951). For over three decades, the couple fought for freedom – a long time before Nelson Mandela rose to prominence.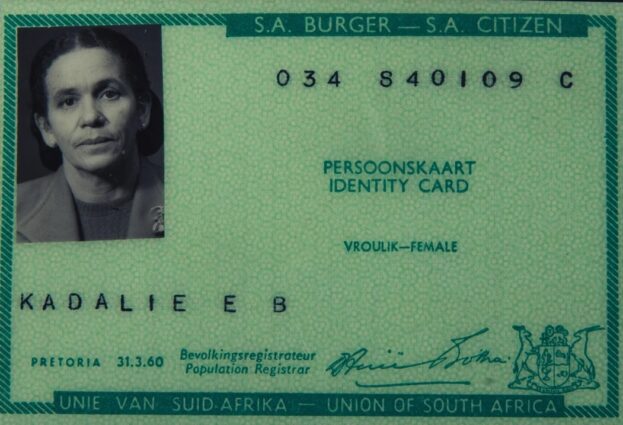 She was forced to flee to England. It is a one woman show. Be entertained, educated and inspired.
Black History Month is all about sharing, celebrating and understanding Black heritage and culture – and uncovering those stories which have so often been overlooked or ignored. Up until now, Eva's story has been forgotten by history – which is so often the fate of women – and especially those of colour. Forgotten Voices offers the perfect opportunity to reflect on Eva Moorhead Kadalie's life – the struggles and the joy – and her fight for freedom. Forgotten voices premiered at the Hope Mill Theatre in Manchester in October 2021. It was funded by the British Arts Council.
The play is set in 1956, following the death of her husband. Eva is contemplating leaving South Africa following their thirty-year fight against racism. Reflecting on her life and the sacrifices that both she and her husband made, Eva is unsure if she should board the boat to England. Spanning a turbulent time in South African history, the play reflects on the experiences of the 1919 dock strike at Cape Town; the creation and growth of the Industrial and Commercial Union, and the passing of the 1927 Native Administration Act, which made it illegal to challenge white rule. Always ready to stand up and challenge white privilege and racial injustice, Eva was a strong, resilient woman – way ahead of her time.
Of the play, writer and Eva's grandson David Moorhead says, "My grandmother was glamorous and warm-hearted but beneath lay a complex person, whose struggles were immense. Her political contribution in terms of support and sacrifice were immense but completely ignored. I felt it was time to hear and celebrate the story of Eva Moorhead Kadalie. She was a woman who refused to give up. I am proud to be her grandson."
Venues – Birmingham, Manchester, Lake District, Cambridge, London, Prescott and Chester
Cast and Crew
Eva – Shareesa Valentine
Shareesa Valentine is best known as Mel Stuart in Doctors. She trained at the Manchester School of Acting and studied under vocal coach Hazel Holder.Television: The Syndicate (BBC); Hollyoaks (Channel 4); Girlfriends (ITV); From Darkness (BBC);  The Driver (BBC); The Dumping Ground (BBC); Last Tango in Halifax (BBC); Exile (BBC) Theatre: Shareesa's theatre debut was in the national tour of Kay Mellor's  Band of Gold  playing the role of Collette.
Film: My Toughest Battle (Working Class Films) Shareesa is represented by Mark Jermin Management.
Director – Margaret Connell
Margaret has worked in theatre, both as a director and a lecturer in Higher Education for over 30 years, beginning her career at The Liverpool Playhouse Youth Theatre. Her most recent productions have included Scouse A Comedy of Terrors, Blood Runs Deep, Kitty Queen of the Wash House, Weave and Broken Biscuits. From 2011 to 2016 she was Artistic Director at Lantern Theatre Liverpool.
Writer and Producer – David Moorhead
Under the name of David Paul, he has co written the following plays :- The Ruby Slippers, Blood Runs Deep, Achy Breaky Bride and Deathly Confessions. He has also written the book for the musical Now! He is a keen trade unionist and was a former North West Rep of the Year ( National Education Union). Also as a producer  his shows have included a North West Tour of Ruby Slippers, West End performance of Ruby slippers and Blood Runs Deep ( Unity and Epstein theatre Liverpool). TV credits include BBC NorthWest Tonight and Radio 4's Shortcuts.
Sound and Lighting Designer – Pete Mitchelson
Pete is a designer whose theatre credits include Kitty Queen of the Wash House, The Tommy Cooper Show, Blood Runs Deep, Weave, Macbeth and A Midsummer's Night's Dream.  He is also a member of the Everyman and Liverpool Playhouse new works scheme and has a MA focusing on Fringe theatre.
Set Design – Mary Frances
Mary has a background in education, art and miniature model marking. Forgotten Voices is her first credit as a set designer.
Costume Designer 
Shareesa Valentine, David Moorhead and Margaret Connell have collaborated on the costume design. Costumes made by Janet Plumb or sourced from vintage stores.
Venues – Birmingham, Manchester, Lake District, Cambridge, London, Prescott and Chester