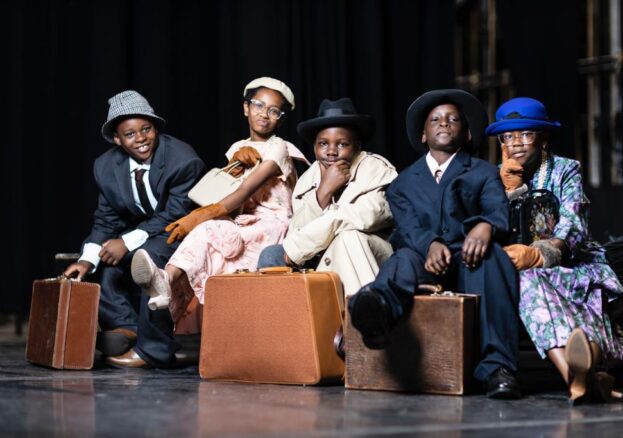 Inspired by Flip Fraser's legendary production: Black Heroes in the Hall of Fame, which was staged at the Hackney Empire 36 years ago.
The schools will be singing, dancing, performing spoken word and heralding Windrush greats like the first Black Mayor of Southwark Sam King MBE, who came to Britain on the SS Empire Windrush 75 years ago, Eastenders star Rudolph Walker OBE, Activist, New Beacon Books founder John LaRose, News Reader Sir Trevor McDonald OBE, Union Leader Baron William Morris of Handsworth, the youngest and first Black female publisher Margaret Busby CBE along with children of the Windrush: Diane Abbott MP and the Deputy Mayor of Hackney Councillor Antoinette Bramble.
Headteacher and Executive Producer Gregory Logan from Daubeney Primary said: "It is imperative that all children know the history of Windrush and as such, we have incorporated this into our Anthropology curriculum. We historically have been able to enjoy some outstanding Black History Month performances in our individual schools, but this year being Windrush 75 we wanted to collaborate and showcase the talents, skills and knowledge of our incredible Blossom Federation pupils. I am so proud of the children's confidence and enthusiasm in telling this story on the hallowed Hackney Empire stage."
Educator Juliet Coley Bremmer BCAe whose parents and grandparents are Windrush, publishes Black Books written by Black children was commissioned to produce the show and work with the pupils to write the script based on the children's ideas and discussions.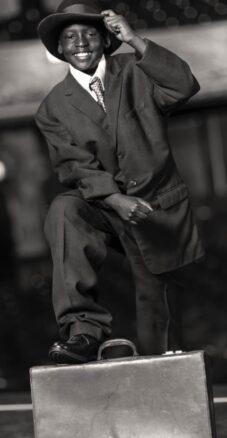 In the production she crafts the Black experience from the Roman period to 2023 chronologically in 7 scenes. She jumped at the chance to work on this musical production because of her passion for Windrush Legacy.
"When I spoke to the children, it was lovely to find, that they knew so much about Windrush and I wanted them to take ownership of what they felt were the key moments in the journey, songs (some students studied the lovers rock genre in music lessons) and their Windrush Heroes.
Through their studies and after speaking to their parents, they came up with a list of nearly 100 people that they wanted to celebrate for their significant contribution to the UK," she said. "They were also so proud of their community which is why one of the sections is called 'Windrush Hackney' and they did not want to shy away from The Windrush Scandal which is featured in a section too."
Nailah Farinha aged 10, as well as singing in the choir will be performing a poem she wrote called 'Once Again' which talks about the senseless slaying of Black lives. She believes, and ends her poem with this thought, to combat racism people need to come together in order to make a change.
The production is narrated by Windrush elder Mary Matthews who worked at Daubeney Primary school for over 25 years and has come out of retirement to be a part of this.
"I travelled with my parents by boat to come to England in 1966. I have loved my life in London and worked for Dyke and Dryden the Windrush afro hair and beauty legends on a stall in Ridley Road Market in the late 1970s before I began working in schools."
The students will be joined by local music talent who have volunteered to support them with their songs and celebrate their achievements.
For more information call:
Gregory Logan on 07539364901
Juliet Coley on 07429481305