Starting in Bristol on Friday 29 September, renowned African American Soulfolk singer, Lea Morris, will be embarking on a six week tour of the UK, appearing in Bristol, Gloucester, Wales, Kendal, Liverpool, Milton Keynes, Oxfordshire and Bath.
Lea was one of eight composers commissioned by the Natural Voice Network Black Lives Matter Commissioning project in 2022, for which she wrote Lifting as we Climb.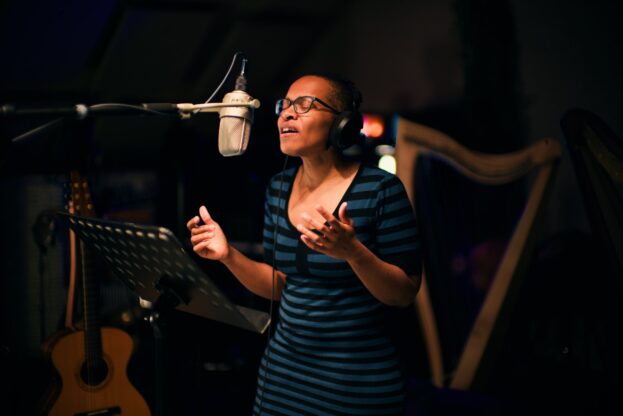 Having shared the stage with luminaries including Odetta and Mavis Staples, Lea is also returning to her roots by composing multi-layered chants and grounding a community singing experience in Braunschweig, Germany, where she currently resides.
Lea will begin workshops with a brief musical tribute to her upbringing in the US Southern Baptist gospel tradition.
Naturally, her original compositions draw rhythmically and thematically from this source as well, but incorporate influences from diverse other sources, including jazz, world folk, pop, and even opera.
Through song, movement and personal story, embody messages of resilience, inclusion and unity that are in keeping with the spirit of this month's celebration.
For full details and ticket links go to: www.thisislea.com/events