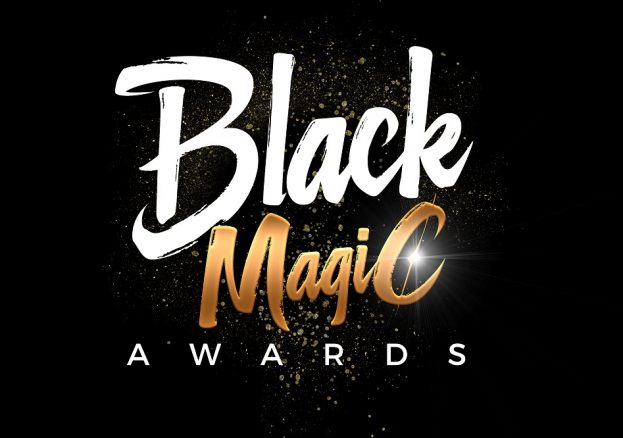 Over on this side of the pond, we've been lucky enough to have our own amazing women pushing the boundaries across industries and this year they will be recognised and honoured for their work with the first ever Black Magic Awards.
This brand new awards show, brought to you by The Colour Network, is built to highlight the achievements of women who have contributed to the black entertainment scene, business, education and community. Jamelia, Mis-Teeq's Alesha Dixon, TV presenter Charlene White, GQ Publisher Vanessa Kingori MBE, actress Angela Griffin, England footballer Rachel Yankey, entertainer Angie Le Mar, Bianca Miller from BBC's The Apprentice are just some of the names responsible for setting a precedent in their various industries.
As successful as they are, many of their achievements often goes under the radar in the mainstream media. The Black Magic Awards show, fills that space, providing honors from the scene that they have served well and celebrating these illustrious talents yearly.
"Despite their contribution and achievements, some of the women we're honouring this year have never been properly recognized," says Kojo Anim, Founder of The Colour Network. He continues, 'However, rather than dwelling on it, we're here to make a change and shine some much needed light on these amazing women."
THE SHOW
The glittering ceremony will be hosted by comedian Eddie Kadi and Heart FM's Annaliese Dayes. Performers on the night include, Damage, Richard Blackwood and Rachel Kerr to name a few.
"We're proud to confirm that actors, musicians, presenters and film, TV & music industry executives and entertainment personalities from the UK will be in attendance on the night, not only performing but also presenting awards to their peers. We can expect a night of music, laughs and most importantly celebration and what will hopefully be the first of many shows" says Annika Allen, co-owner of The Colour Network.
The awards will also celebrate the achievements of the next generation of leaders with the 'shooting star' award which will awarded to 11-16 year-old girls who are making waves in education, the community or business. Honourees for this category will be nominated by members of the public for their achievements.
DATE
The Black Magic Awards will take place at the historic Grade II listed building The Hackney Empire on Saturday 9th September 2017.
AWARD CATEGORIES
● COMEDY – ANGIE LE MAR
● MEDIA MOGUL – VANESSA KINGORI
● THE TRIBUTE AWARD – JAMELIA
● SPORTS PERSONALITY – RACHEL YANKEY
● ACTRESS – ANGELA GRIFFIN
● TV PERSONALITY – CHARLENE WHITE
● BRAND – BIANCA MILLER
● MUSIC – MIS-TEEQ
● RADIO PERSONALITY – JENNY FRANCIS
● SHOOTING STAR – Member of the public can nominate a 11- 16 years old that is excelling in education, business or creative arts. 5 young people will be honoured.
● COMMUNITY CHAMPION – BEVERLEY DE GALE
● INTERNATIONAL STAR – EVE
● THE INFLUENCE AWARD – JASMINE DOTIWALA