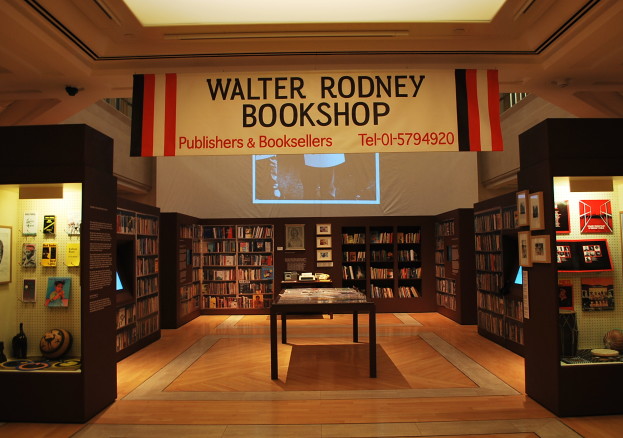 Our radical, dynamic partnership project, No Colour Bar: Black British Art in Action 1960-1990 launched in July and we are actively recruiting skilled volunteers up to September 2016. The project is based at the London Metropolitan Archives (LMA) and at the Guildhall Art Gallery (GAG).
We are looking for all kinds of support and we hope that our range of volunteering opportunities will encourage individuals to develop current and refresh new skills. It's also the chance to get involved in a partnership project and work with several other volunteers within FHALMA and the Guildhall Art Gallery.
All of the volunteering roles are flexible and in many cases, individuals may work from their own spaces or visit the LMA for set periods of volunteering activity. Our Arts & Heritage Ambassador roles will be predominantly based at the Guildhall Art Gallery.
By getting involved, our vision is that volunteers will support their own professional or personal development goals, gain a rewarding set of experiences, grow in confidence, and potentially gain future employment. Of course we hope that they will make a huge difference to this exciting and creative programme.
Training and development opportunities will be on offer, for example, workshops on public speaking, knowledge-sharing days with other volunteers, behind the scenes tours of the Guildhall Art Gallery. Opportunities to attend some events for free. All volunteers receive an induction and supporting information.
We are recruiting across all ages, from 16+ and encourage individuals from all walks of life with skills and enthusiasm to offer to get involved. We are sure that you will have an interest in history, the arts, cultural heritage, education, diversity and community.
Volunteering Roles
Volunteering Opportunities include: events, project co-ordination, business administration, research, evaluation, marketing and communications, social media, public relations, arts & heritage ambassadors, gallery guides, workshops, programme support, operations, film making, artistic performances and a host of other engaging experiences.
Volunteers may anticipate being available from 1-3 days per week depending on the opportunity. Roles are available in cycles to September 2016.
Download the application form from this link (pdf) FHALMA NCB VOL APP FORM. Word version: FHALMA NCB VOL APP FORM
We have set out the full range of opportunities, so you can see where you could get involved. If you are interested in any of these roles, we encourage you to apply if you meet some of, but not necessarily all the requirements. If you have other skills and interests do still get in touch:
For further information, please send an email to:
Manjit Ahluwalia nocolourbar.volunteer@gmail.com