Hundreds of nominations have been submitted from all over the world 'Celebrating BAME women of past, present and future' as a panel of esteemed judges gear up to shortlist the UK's brightest BAME nominees.
In a stunning testimony to womanhood, the UK's leading BAME female newsreaders have teamed up to host this year's inaugural Baton Awards 2018.
Keen to address the obstacles facing BAME women, each of the hosts are pioneers in their own right; British freelance journalist and television presenter of Jamaican and Nigerian descent Trish Adudu to date, still holds the mantle of the only Black woman to solely present a Radio Breakfast Show in the U.K, presenting The Breakfast Show with Trish Adudu on BBC radio. Broadcaster and journalist Charlene White was notably the first black woman to present the ITV News at Ten and occasionally co-presented this until October 2015.
Fellow hosts, Claudia-Liza Armah, English newsreader of Ghanaian descent, works for London Live TV and has worked for Sky News on several occasions also hosting the BBC's 60 Seconds.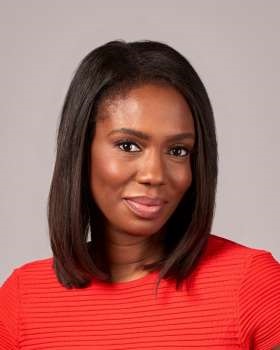 Gillian Joseph has more than 30 years of broadcast experience, she presents Sky News Sunrise Friday to Sunday‬ with Stephen Dixon and can be regularly seen across the rest of the output as well as reporting on the road.
'Not so long ago I was the intern, the green hopeful in the newsroom but now advancing years and experience have placed me firmly in the position of Mentor. It's a role I actually relish as it is imperative that the baton is passed on, and that is precisely what the awards hope to achieve.' Sky's Gillian Joseph, The Baton Awards co-host.
The Baton Awards 2018 has been designed not only to inspire BAME women, by celebrating pioneers and innovators, but to actively activate change at a grassroots level and create a surge in the myriad of industries that aren't being accessed by the female BAME community. Winners will receive their Baton Award 2018, from one of the pioneering predecessors (torchbearers) in the field they have succeeded in and receive ongoing mentoring from their BAME industry pioneer.
Hundreds of nominations have already been sent in from all over the world and include distinguished BAME actress Mona Hammond Hammond OBE, best known for her role in EastEnders.
Nominations closed on October 5th with 12 categories of entry recognising the passion, dedication and challenges faced by BAME women.
Judges include an array of British BAME Pioneers including former athlete Michelle Moore: who has been featured in The Independent's 50 Most Influential Women in Sport and won an acclaimed UK Change Maker award in 2015 for her contribution to sport for social change.
Also, Dr Shola Mos Shogbamimu, leader at the Women's March on London in 2017, and co-organiser of the 21 January Time's Up protest and Stylist's Woman of the Week.*
The Categories:
The Baton Awards aim to CELEBRATE, ENCOURAGE, INSPIRE and ACKNOWLEDGE achievements in several pioneering fields.
Third Sector of the Year
Entrepreneur of the Year
Creative Industry Award
Sportswoman of The Year
Political Figure Award
STEM Trailblazer Award
Excellence in Media Award
Thought Leader Award
International BAME Woman Award
Professional Services Award
Lord Hastings Integrity Award
With special category: Against All Odds Award