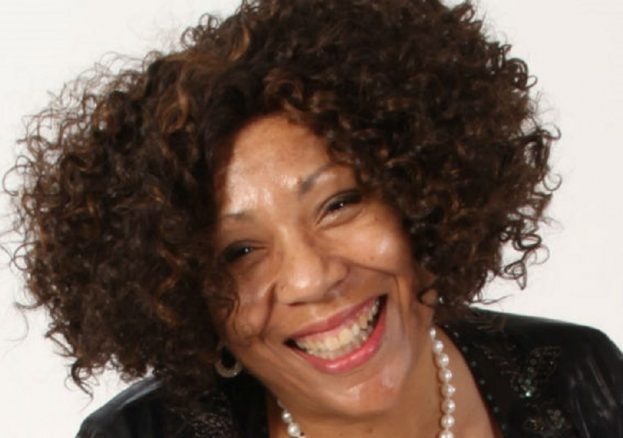 Joyce Fraser runs 'The Black Heroes Foundation' which celebrates Black role models by hosting performance nights and educational workshops. The Foundation was originally founded by Joyce's late husband, Peter Randolph Fraser, who was the first editor of The Voice newspaper.
Since 2014, Joyce has continued his legacy of community work by leading personal development programmes that empower young people to be proud of their heritage and aspire to achieve their dreams. Joyce created the monthly event 'The Black Heroes Soul Food Cafe' to provide a creative space for African diaspora in London to perform songs and celebrate their heritage and culture. This award will coincide with the Black History Month reception at Downing Street.
Joyce Fraser is the latest recipient of the Points of Light award, which recognises outstanding volunteers who are making a change in their community and inspiring others. Each day, someone, somewhere in the country is selected to receive the award to celebrate their remarkable achievements.
In a personal letter to Joyce, Prime Minister Theresa May said: "Your dedicated work running 'The Black Heroes Foundation' is highlighting the extraordinary contributions African and African-Caribbean people have made to life in Britain. By empowering Black Britons to celebrate their culture and perform at your 'Soul Food Cafe' events, you are continuing the remarkable legacy of your late husband Peter."
Speaking with Black History Month Joyce Fraser said: "It is a great privilege to be awarded the Point of Light award by the Prime Minister for the work 'Black Heroes Foundation' has been doing to promote the positive aspects of Black people's and Britain's entwined histories. Celebrating the contributions made throughout history by people of African and Caribbean descent. Teaching and cultivating the next generation to aspire to more and take pride in their heritage.
It is an honour to receive as we celebrate our 2nd anniversary this month. This award gives us a great opportunity to raise awareness of our campaign to mount a new version of the legendary Black Heroes in The Hall of Fame show at the Hackney Empire in October 2019, continuing the legacy of my late husband 'Flip' Fraser, creator of this iconic show and first editor of The Voice newspaper."
Joyce is the 1024th winner of the Points of Light award, which has been developed in partnership with the hugely successful Points of Light programme in the USA. Over 6,000 Points of Light have been awarded in the USA, and former Presidents have publicly supported the partnership with Points of Light UK. There is a similar cross-party approach to the UK programme and MPs from different parties often present their constituents with their Points of Light awards.
Regardless of whether it's a doctor restoring local monuments in her free time, a father teaching young people life skills, or a local musician giving a voice to lonely people, the Points of Light award honours shining examples of volunteering across the UK.