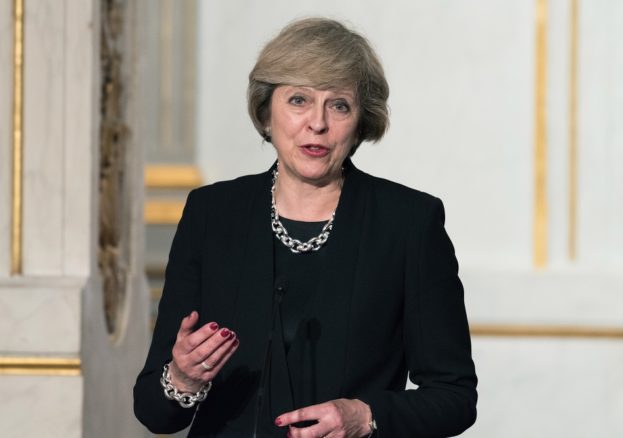 From Ignatius Sancho, the first black British voter and published poet; to Olaudah Equiano whose autobiography and experiences as a slave galvanised public opinion and became a key part of the abolition movement, the African presence in Britain is inextricably woven into the cultural history of our nation.
Over many generations, Black British people have become part of the fabric of our country.
Some – like Vogue's editor-in-chief, British-born Ghanaian Edward Enniful, are well-known to us. Others are the little-known heroes, such as Sergeant William Robinson Clarke who, in 1914 , left Jamaica and travelled to Britain to play his part in the war and would go on to become Britain's first black pilot in 1915.
While we've made great strides to improve equality of opportunity, I know there is still more work to be done to ensure our society works for everyone. That's why, on becoming Prime Minister, one of the first things I did was commission the Race Disparity Audit to shine a light on how people from different ethnic backgrounds are treated across our public services.
We are the first country in the world to do this and I have been clear that if these disparities cannot be explained they must be tackled. A year on from its launch, last October, we have made a start with a £90 million programme to help tackle youth unemployment, a review of exclusions in education, and a commitment to take forward a number of recommendations in the David Lammy Review of the criminal justice system.
I'm determined to deliver on my promise to root out injustice wherever they occur in our society. That includes the Windrush scandal earlier this year, which made many Commonwealth citizens feel unwelcome in this country – their home – for which I am genuinely sorry. We have pledged to do everything we can to fix this, but it never should have happened.
We know that Britain today in the 21st Century is a diverse multi-ethnic democracy, and it is one that I'm immensely proud to lead. I'm determined to build on what we have already achieved to make Britain a country where everyone, regardless of who they are or what background they're from, can get on in life.
Once again, I'd like to thank Black History Magazine for taking this opportunity to mark the many ways in which Black British men and women make this country great – and for reminding us that Black history is British history, and belongs to us all.
Theresa May
Prime Minister