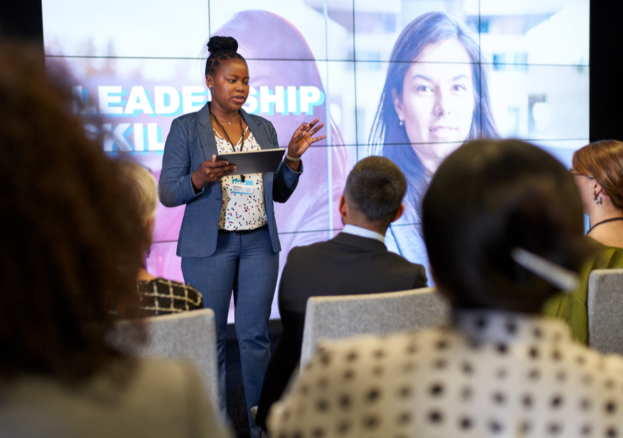 After so many months couped up at home, everyone is keen to attend live events again from theatre to concerts. However although the government has a roadmap for easing restrictions, this will eventually depend on the data each week.
The government will provide a week's notice to the public and businesses ahead of any further changes. For that reason, there will be at least five weeks between the steps in the roadmap.
For all indoor settings where the use of face coverings is not legally mandated, businesses should assess the use of face coverings by staff and attendees on a case by case basis.
Face coverings should be worn where social distancing may be difficult and wherever interaction between people not from the same household or support bubble is likely to occur.
Employers should assess the use of face coverings by staff depending on the workplace environment, other appropriate mitigations that have been put in place, and whether reasonable exemptions apply.
Organised sport participation events are not subject to the cap on participants and can go ahead in any number so long as they follow COVID-secure guidance as set out in the Coronavirus (COVID-19): grassroots sports guidance for safe provision.
Permitted events — no earlier than 17 May 2021.
Step 3 of the Governments regulations will take place no earlier than 17 May Again, the government will announce one week in advance whether restrictions will be eased as planned.
Their intention is that indoor events and all remaining outdoor events can commence from Step 3, subject to meeting COVID-secure requirements including social distancing.
These events include those where:
People are likely to congregate in one area for the duration of the event.
People are likely to enter or leave the venue in large numbers at a similar time.
This could include events and activities such as:
business events such as conferences, trade shows, exhibitions, charity auctions, and private dining events such as charity or gala dinners and awards ceremonies, and corporate hospitality
cinemas
live performances
circuses
air shows
historical /battle reenactments
live animal performances such as falconry displays at events.
non-elite and professional sporting events
grassroots and professional sporting events
Event Organisers
Event organisers will need to adhere to the requirements already stated. This includes the need to follow the relevant COVID-secure guidance, taking reasonable steps to limit the risk of transmission, completing a related risk assessment, and adhering to all legal requirements, including ensuring that those attending an event do not mix beyond what is permitted by social contact limits.
Organised sport– exempt from social contact limits
Organisers should also mitigate risk to public health by controlling attendance, limiting numbers to take account of the space and ventilation of a venue, and implementing effective infection prevention and control measures.
All events recommencing at Step 3 will be subject to the following capacity caps:
1,000 people or 50% of a venue's capacity, whichever is lower at indoor events.
4,000 people or 50% of a site or venue's capacity, whichever is lower at outdoor events.
The government has also made a special provision for large, outdoor seated venues where crowds can be safely distributed around the venue, allowing up to 10,000 people or 25% of total seated capacity, whichever is lower.
This provision can be used by venues with a seated capacity of 16,000 or above. For events with mixed seating and standing areas including music, elite sporting events and non-elite/professional spectator events, the capacity cap will be calculated as 25% of seated capacity, irrespective of any standing capacity.
All spectators admitted under this provision must be seated and should not access the venue's standing capacity to view the event. Where the crowds cannot be seated at a large outdoor venue for the duration of the event or the seated capacity does not exceed 16,000 the cap of 50% of the site's capacity up to a maximum of 4,000 people will apply.
Follow the Guidelines
All capacity restrictions must be adhered to at any point throughout the event. For example, a theatre can admit over 1,000 people in a single day, but no more than 1,000 people at one time.
If an event runs over the course of multiple days, no more than 1,000 people should be admitted at any one time over that period. If a single venue hosts multiple different events at one time, and the attendees of each event are separated for the duration of the event (for example, a cinema with multiple screens, or an exhibition centre hosting multiple business events), the 50% capacity cap will apply to each individual event, rather than the venue.
This should be applied consistently across all types of events apart from grassroots organised sports participants events which are not subject to the limits on participants, but they are still subject to limits on spectators.
Staff, workers, and volunteers are covered by the work exemption so should not be counted as part of the capacity cap. This includes:
contractors
administrators
delivery staff
operational team (such as reception, maintenance, cleaning security & stewarding and ticketing staff)
caterers and concession stand staff.
presentation/production team
exhibitors, speakers, musicians, and performers
This should be applied consistently across all types of events.
If an event falls into this category, event organisers should approach local authorities or maybe your Uni admin office to look at identifying whether any adjustments to the format of the event can be made to enable the event to go ahead. This may include the use of seating or barriers to ensure that attendees maintain an appropriate distance.