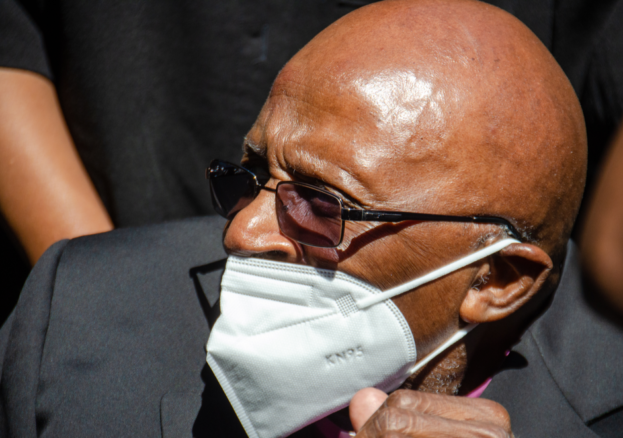 He gained prominence through his work as a human rights campaigner. In 1984, he was awarded the Nobel Peace Prize for his tireless and nonviolent fight against apartheid in South Africa, and he later played a key role in the downfall of the segregationist policy.
Tutu was diagnosed with prostate cancer in the late 1990s and was hospitalized several times in recent years to treat infections associated with his treatment.
"Ultimately, at the age of 90, he died peacefully at the Oasis Frail Care Centre in Cape Town this morning," Dr. Ramphela Mamphele said in a statement on behalf of the family.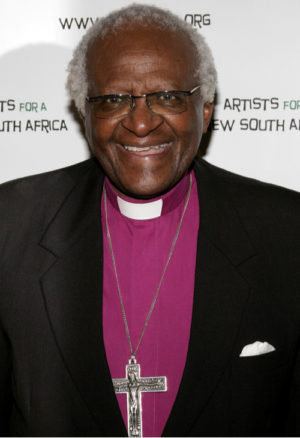 The Arch, as he was fondly known, has been remembered and his legacy celebrated by many, as they reflect on his life.
The Archbishop and Mam Leah Tutu became patrons of the Desmond Tutu HIV Centre and Health Foundation in August 2004.
The executive, Board and team at the Desmond Tutu HIV Centre and Health Foundation posted on their website that they are all are deeply saddened by the loss of their patron and supporter, Archbishop Emeritus Desmond Tutu, in Cape Town.
Since 2004, their support has been inspirational to the work of the organisation and their values of compassion, excellence, integrity, respect, progress, and innovation have been fundamental to the ongoing work of the organisations.
Prof. Linda-Gail Bekker, Director of the HIV Centre and the Executive Officer of the Health Foundation, said "the Arch constantly reminded us that we are all God's children and have value. He reminded us that every act of kindness helped to wipe the tears from God's face. We will greatly miss his indomitable spirit but every day his memory challenges us to better serve those in need."
The archbishop's unyielding stance on the importance of human rights; including the right to healthcare for all people regardless of ideology, sexual preference, race, ethnicity, social status, or condition; has been a guiding principle.
He remained true to his unshakeable belief in the rainbow nation and encouraged all South Africans to serve and support the marginalized, including those living with HIV and Tuberculosis.
In the early part of the rollout of HIV treatment, he was a strong protagonist for equitable access to care, vigorously denounced the AIDS denialism rife at the time and called the stigmatization and exclusion of people living with HIV a "new apartheid."
Ms. Zohra Ebrahim, the Desmond Tutu Health Foundation Board Chair, adds: "His moral leadership was rooted in his deep humanity, and we were privileged to have this tireless campaigner against social injustice be vocal in support of people living with HIV. He advocated that health and wellbeing not be used as a source of social exclusion and are proud to have his legacy live on in the work, we do in the DTHF. We acknowledge and send love to Thandi, the Arch's daughter who is a board member."
"At this sad time, we recognize the deep loss that Mama Leah and the family are feeling.
Our hearts go out to them all to find comfort and peace and be blessed by the memories of this wonderful husband, father, and grandfather. His strong belief that evil can be overcome through love, passion and undaunting faith in humanity will lead us on to new challenges."
The World Remembers the Arch
Her Majesty The Queen led the global tributes to the Archbishop saying  "I am joined by the whole Royal Family in being deeply saddened by the news of the death of Archbishop Desmond Tutu, a man who tirelessly championed human rights in South Africa and across the world.
"I remember with fondness my meetings with him and his great warmth and humour.
"Archbishop Tutu's loss will be felt by the people of South Africa, and by so many people in Great Britain, Northern Ireland and across the Commonwealth, where he was held in such high affection and esteem."
The Prince of Wales and The Duchess of Cornwall said in a statement:  " My wife and I are deeply saddened to hear of the death of Archbishop Desmond Tutu whose bravery in speaking out against the evil of apartheid and highlighting the threat of climate change was an inspiration to us all". 
Prime Minister Boris Johnson said of Tutu, "He was a critical figure in the fight against apartheid and in the struggle to create a new South Africa – and will be remembered for his spiritual leadership and irrepressible good humor."
US President Biden and first lady Jill Biden said they were "heartbroken" to hear that Tutu had died.
"His courage and moral clarity helped inspire our commitment to change American policy toward the repressive Apartheid regime in South Africa," the Bidens said in a statement released by the White House.
The Elders, a global human rights group that former South African President Nelson Mandela formed in 2007, released a statement mourning their emeritus member, who liked to be called "Arch."
"The Elders have lost a dear friend, whose infectious laugh and mischievous sense of humor delighted and charmed them all," the group said. "The world has lost an inspiration – but one whose achievements will never be forgotten, and whose commitment to peace, love and the fundamental equality of all human beings will endure to inspire future generations."
The Dalai Lama wrote a message to Tutu's daughter the Rev. Mpho Tutu van Furth mourning the loss of a "spiritual brother and good friend."
"Desmond Tutu's laugh was contagious. His fight for freedom was deadly serious"
"Archbishop Desmond Tutu was entirely dedicated to serving his brothers and sisters for the greater common good. He was a true humanitarian and a committed advocate of human rights," The Dalai Lama added.
"I am convinced the best tribute we can pay him and keep his spirit alive is to do as he did and constantly look to see how we too can be of help to others."