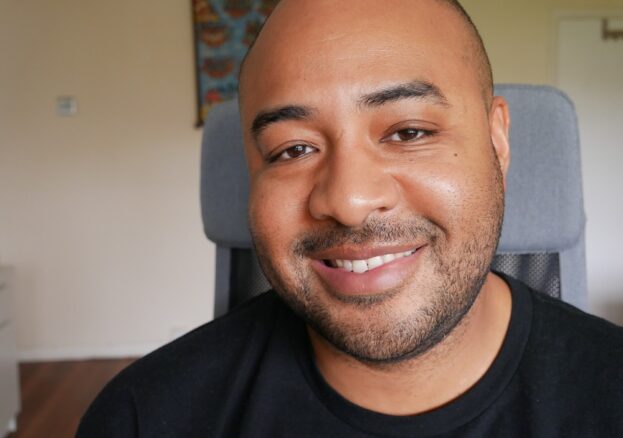 "
This is the era of Black Lives Matter
"
What does October mean to you – clocks going back? The realisation that Winter is coming once again? Halloween? 
It is all those things and more, and that 'more' is Black History Month. 31 days for us to celebrate all that people of African and Caribbean descent have contributed to this country – and the world – from antiquity up to the present day. Put like that, it does not seem anywhere enough, does it? Because it is not. 
As Chair of BCOMS (the Black Collective of Media in Sport), we try to celebrate and elevate Black excellence in sports media all day, every day. Which is not always easy, as an unfunded, voluntary organisation. Through our masterclasses for young talent, opportunity sharing, network building and relationships with industry leaders, we aim to be a conduit between our communities and the UK sports media that knows it needs to diversify to survive and thrive in a new time. 
This is the era of Black Lives Matter, and a generation that feels rightly emboldened to demand a fairer, more equitable society for all people, and across all sectors. We hope our part of the UK puzzle – the sports media industry – keeps its word and strives to embrace the change that we all recognise is necessary. We will see a flood of activity this October, as we do every year. But Black History – and Black Lives – are not only about 31 days once every Autumn.  
We are important each day. And at BCOMS we will keep pushing that message, as we have done 24/7, 365 for the past 10 years. 
Happy Black History Month, 
Drew 
#BlackLivesMatter 
Drew Christie is a sports producer and journalist and Chair of the Black Collective of Media in Sport (BCOMS). 
To find out more about BCOMS please visit www.bcoms.co.  
You can follow BCOMS on Instagram @wearebcoms and on Twitter @bcomstweet.