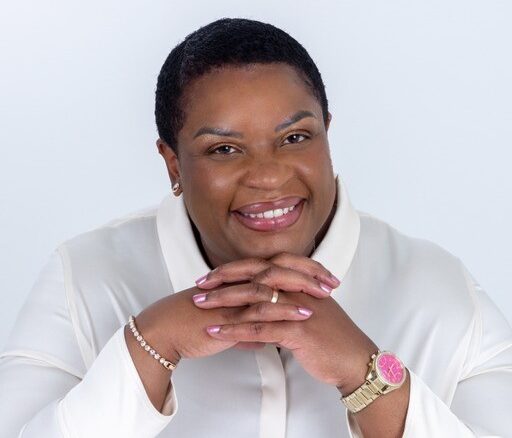 In Celebration of Our Sisters and Matriarchs, I hold my late mother in the highest regard. She taught me to trust in God. face challenges with dignity and strive to be the best person I can be. Her memory and how she always overcame obstacles and challenges inspire me every day.
My parents were born in Jamaica and travelled to the UK in the 1950's. Being the youngest of a large family of seven children. I was born in the United Kingdom and I am proud of my Jamaican culture and my African heritage. My daughter brings me joy and I am proud of the talented, ambitious and beautiful women she has become, carrying on the legacy of strength and love. 
When I joined the Home Office, I realised how critical the work was and that's one of the reasons why I stayed, because of the opportunity to do something which really makes a difference, keeping our citizens safe. My experience has really shaped me and how I lead, coach and mentor. Giving others the opportunities, I had and more, is important to me and helping everyone regardless of background reach their full potential.  
As the Director of EDI for a workforce of 50,000 people, my daily responsibilities involve developing and implementing strategies to promote diversity and inclusion across Home Office. This includes addressing racial inequalities, fostering understanding, and creating an environment where difference is valued, respected and celebrated.  
In my role, every day is different, and it is the variety which I love, there is never a dull moment and despite the challenges, it is those small moments, where you see someone's confidence suddenly bloom, or learn to do something which they never thought they could do, which is both heart-warming and inspirational for me.  
My role allows me to share my experiences in the Home Office. dispel myths and highlight the great work that is underway to increase ethnic minority representation because it is making a difference.   
My message to someone considering a career in the home office is ask questions, connect with the advertising manager if you see a role advertised that you are interested in. When I applied to join the Home Office, I had no idea it would be so rewarding. I planned to stay for a brief period to see how see how it went. I have had a brilliant career and still here 30 years later and enjoying it more than ever. 
'I am proud of the brilliant progress we have made to improve ethnic minority representation at senior levels. I have been in this role for 18 months and within this period we have achieved a marked improvement in representation at every grade and in every protected characteristic including at director level'.  
'This year marks a very special milestone for me as I celebrate 30 years in the Home Office. Looking back, the time has flown by, and I'm grateful to my colleagues, and those who saw my potential and helped me along the way'.