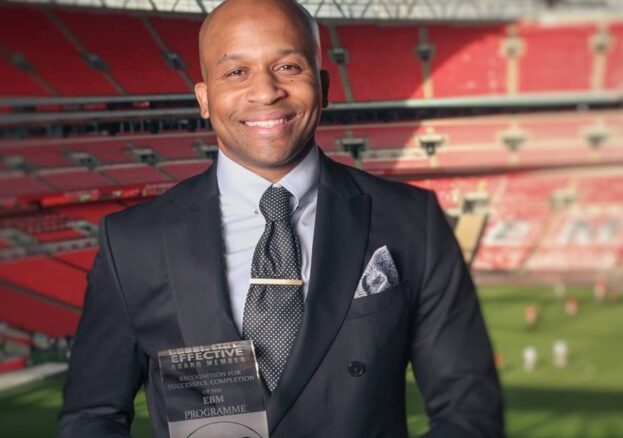 "
Black people were forced to revisit their reality, there were fall outs on social media, people breaking down in tears on corporate zoom calls and challenging their senior leaders in group emails
"
The murder of George Floyd forced me into a place of reflection. The world around me was changing, Black people were starting to post about their personal experiences, as victims of racism. The world within me was changing too, but why? 
I was confused and angry, it was a strange feeling, that led me to feeling curious as to why I was feeling this way. Watching the latest video of a Black person being murdered by the Police was not the reason. This reality show has been aired on social media for years, different lead, same outcome. So, I am now partially desensitised to it.  
In the past I would share information about racial injustices, and attend Marches, but I (and my group) never felt heard. For example, I would attend the Reparations March from Brixton's Black Cultural Archives to Parliament and there was no outcome. I would share information on the March, petitions etc on social media but there was little to no engagement. There was never a direct outcome, in a strange way, that kept me motivated.  
After the Police murdered George Floyd, everyone paid attention, engaged in conversation, and shared their experiences. George Floyd was the catalyst for people to share what this world is truly like.  It became a time of forced reflection. 
My Experiences 
I believe that this feeling of confused anger, was 30 years of suppressed emotions coming to the surface. Suppressed emotions from primary and secondary racial experiences. Starting from the age of seven.  
My older brothers and I went to a local fun fair. That evening, one of my brothers was stabbed by the National Front and we had to run for our lives, the reason? Because we were Black! The next day I went to school as though nothing had had happened. I learned about my mortality at seven years of age. I learned that suppression was part of the process, to survive under oppression.  
I collected more experiences as the years went by, between the age of seven and fourteen, I had the Police brazenly telling me that they're questioning me because I was Black, advised to avoid New Cross on select dates due to the National Front (NF) march. At the time, New Cross was a place that was like my second home, due to my first school, first football team and first community centre being there. When I was 14 years old, I had my first opportunity to pursue my dream as a Professional Footballer with Charlton Athletic FC, in Eltham, an area I am supposed to avoid due to its racist history. Unfortunately, this was where the training ground was and two years after Stephen Lawrence was murdered for being Black! The opportunity was a dream! But, travelling to and from training was a nightmare! 
I did not speak to anyone about my experiences because I had already learned from a young age that, that is just the way it is. It was a childhood of "Ah well, I guess I'm going to have to suppress that too."  As time went by, I collected more experiences and so did those around me but that's life, suck it up, suppress it and keep moving. 
Our experiences 
Black people were forced to revisit their reality, there were fall outs on social media, people breaking down in tears on corporate zoom calls and challenging their senior leaders in group emails. I used my experiences between seven and fourteen, to add context to what took place on social media, zoom calls and email chains. Years of suppressed emotion erupted! Mixed emotions from personal trauma and guilt from where people feel they could have done more.  When speaking to friends and colleagues, they confirmed that we had the same experiences, with different content. 
What Now? 
If you can relate to the above and want to positively change how you feel, how your family feels and change the culture at work. I recommend –  
Therapy

 – Suppression can be a great temporary coping strategy, but never a good permanent one. Speaking to someone about your experiences helps you to unload the baggage 

you have

 been carrying.

 
Facilitating therapeutic conversation

 – There is "

T

he 

T

alk", within the 

B

lack community where they tell their children they must work harder than others and how they will be treated because they are 

B

lack. Some do it, some 

do not

. It would be great to facilitate a space for young people to speak about how they feel, with regards to what they have been exposed to.

 
Kevin George is a Clinical Consultant, professionally trained in Person-Centred Therapy (Counselling). Specialising in group programmes, to develop emotional literacy. 
Twitter - @_kevingeorge 
Instagram - @iamkevingeorge 
www.kevingeorge.online[Text Wrapping Break]https://www.soccology.com/