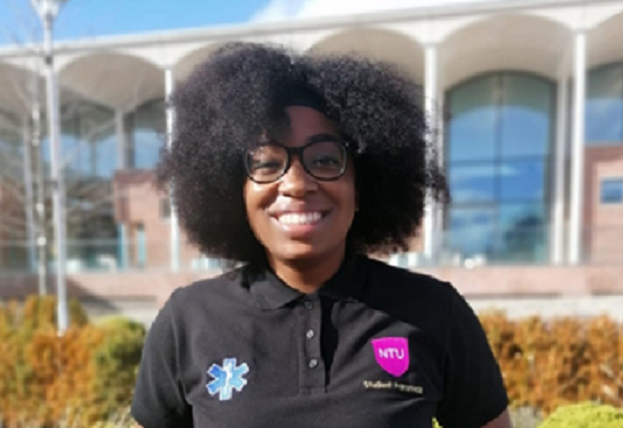 Rhoda is a student paramedic. She was born in London after her parents moved from Nigeria to the UK.
Rhoda says 'I always wanted to work in healthcare but I never saw a black paramedic in my community. It wasn't a very advertised role and I was strongly advised against it, partly due to the racism people in my community felt I would face, and partly because they had no real idea of what paramedics do. Paramedicine is a fairly new and developing role in Nigeria. I wanted to become a paramedic because I wanted a gritty job all about saving lives."
After completing her undergraduate degree in French and Spanish, Rhoda explains that she got her 'first real job as an NHS 111 healthcare advisor in 2019'.
'Some of my proudest moments have been that I was able to help during the Coronavirus pandemic. I've also been part of some of the worst and best moments of people's lives and it makes me feel so proud that I could help. It actually gave me the final push I needed to apply for a master's course in Paramedic Science'. 
During her time working for NHS 111 and during her current course, Rhoda has struggled with discriminatory behaviour. 'I'm the only black person on my course (and one of two BAME people) and as a result I sometimes encounter behaviour that isn't exactly welcoming or acceptable.' Despite this, Rhoda remains determined and has mapped out her future career:
'I want to specialize as a critical care paramedic and maybe complete a PhD with a specific focus on how racism affects patient outcomes in pre-hospital care and paramedicine.
It's certainly a long way away but it's good to have goals!'
As the nation's largest Armed Forces charity, the Royal British Legion (RBL) is dedicated to ensuring that all those who served and sacrificed, and who continue to do so, in defence of our freedoms and way of life, from both Britain and the Commonwealth, are remembered.
In our acts of Remembrance, the RBL remembers,
The sacrifice of the Armed Forces community from Britain and the Commonwealth.
Pays tribute to the special contribution of families and of the emergency services.
Acknowledges the innocent civilians who have lost their lives in conflict and acts of terrorism.
The story of Black British and Black African and Caribbean service and sacrifice is one that we are keen to share, a story of men and women who have done so much in defence of Britain and in protecting all our citizens. A story that is replete with stories of bravery and courage, as epitomised by Victoria Cross winner Johnson Beharry.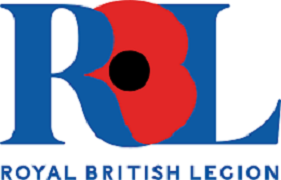 Therefore, to mark 100 years since Britain's current Remembrance traditions first came together, the RBL has bought together over 100 stories of British and Commonwealth African and Caribbean service and sacrifice. The stories range from the First World War to the present day and are of servicemen and women from across Britain, Africa and the Caribbean, representing both the armed forces and emergency services.  
The RBL wishes to offer special thanks to Stephen Bourne for his help in putting these stories together. Stephen Bourne has been writing Black British history books for thirty years. For Aunt Esther's Story (1991) he received the Raymond Williams Prize for Community Publishing. His best-known books are Black Poppies (2019) and Under Fire (2020). His latest book Deep Are the Roots – Trailblazers Who Changed Black British Theatre was recently published by The History Press. For further information about Stephen and his books, go to his website www.stephenbourne.co.uk