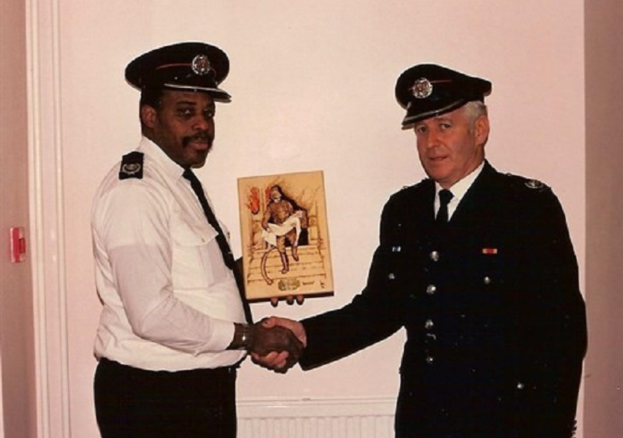 In 1972, Albert McLean made headlines by becoming Scotland's first black firefighter. However, his career in the fire and rescue services actually began nearly two decades earlier.
Born in Arima, Trinidad, Albert had dreamed about becoming a 'fireman' from a young age. Then in 1955 he joined his local volunteer unit of the Trinidad and Tobago Fire and Ambulance Service in Arima. A couple of years later, he decided to move to the UK to make his career full time.
"In November 1957, I joined the Northamptonshire County Council Fire Brigade as a firefighter. Part of my duties at the time were in the kitchen, which I really enjoyed Having been taught by my mother, my cupcakes rivalled those of Mrs. Robertson, who as our cook – we had some good laughs."
After 15 years, Albert made the move to Glasgow Fire Service and a promotion to the rank of Station Officer. Albert recalls "When I crossed the border, it was initially intimidating. I wanted to fit into my new role, and it turned out that everyone was really welcoming. I was the gaffer and having learnt from my gaffers in Northamptonshire, I tried to lead by example and make sure I didn't ask anyone to do anything I wouldn't do myself."
Albert was later awarded a commendation for his role in an incident at Kyle Court, Cambuslang. "A chap had got himself stuck while climbing a multi-storey building, so I had to scale the building and assisted in bringing him down."
After 32 years' service in Trinidad, England and Scotland, Albert retired while acting as Divisional Officer with Strathclyde Fire Brigade.
As the nation's largest Armed Forces charity, the Royal British Legion (RBL) is dedicated to ensuring that all those who served and sacrificed, and who continue to do so, in defence of our freedoms and way of life, from both Britain and the Commonwealth, are remembered.
In our acts of Remembrance, the RBL remembers,
The sacrifice of the Armed Forces community from Britain and the Commonwealth.
Pays tribute to the special contribution of families and of the emergency services.
Acknowledges the innocent civilians who have lost their lives in conflict and acts of terrorism.
The story of Black British and Black African and Caribbean service and sacrifice is one that we are keen to share, a story of men and women who have done so much in defence of Britain and in protecting all our citizens. A story that is replete with stories of bravery and courage, as epitomised by Victoria Cross winner Johnson Beharry.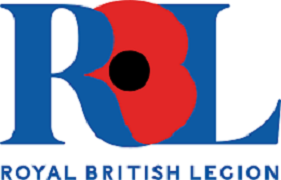 Therefore, to mark 100 years since Britain's current Remembrance traditions first came together, the RBL has bought together over 100 stories of British and Commonwealth African and Caribbean service and sacrifice. The stories range from the First World War to the present day and are of servicemen and women from across Britain, Africa and the Caribbean, representing both the armed forces and emergency services.  
The RBL wishes to offer special thanks to Stephen Bourne for his help in putting these stories together. Stephen Bourne has been writing Black British history books for thirty years. For Aunt Esther's Story (1991) he received the Raymond Williams Prize for Community Publishing. His best-known books are Black Poppies (2019) and Under Fire (2020). His latest book Deep Are the Roots – Trailblazers Who Changed Black British Theatre was recently published by The History Press. For further information about Stephen and his books, go to his website www.stephenbourne.co.uk