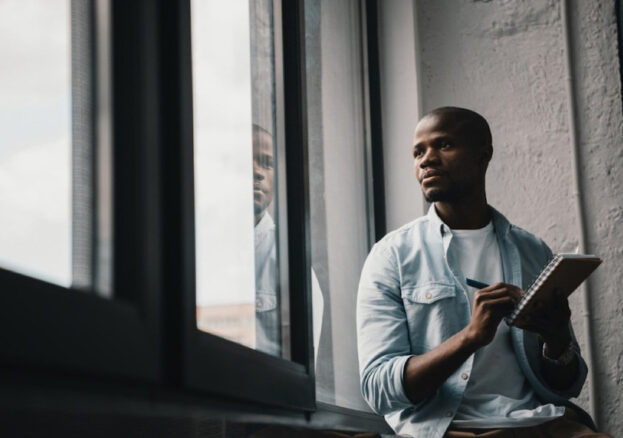 Why are Black Caribbean and Black African people in the UK five times more likely to be diagnosed with psychosis than their white counterparts, when rates of psychotic illness do not appear to be high in the Caribbean itself?
Why are they more likely to experience coercive pathways to care, such as greater contact with the police and criminal justice system and detention under the Mental Health Act?
These are just some of the inequalities that have persisted for more than five decades for Black, and to a lesser extent, other ethnic minority groups.
We know there is a strong link between multiple forms of social disadvantage, such as unemployment and poor housing, as well as risks of both severe mental illness and coercive treatment.
At the Synergi Collaborative Centre, we believe the necessary approach to tackle this longstanding picture is obvious: to involve Black, and other ethnic minority, people who have directly experienced these inequalities as co-researchers, with digital support. Despite being obvious, it is less common for those who are the objects of study to become partners in research and policy decision-making.
To counter this narrative, we adopted a Participatory Action Research (PAR) approach by training five Black and ethnic minority people with lived experience of severe mental distress as co-researchers.
By using a more empowering approach to democratise knowledge production, we expanded who could participate in the knowledge-making process with an explicit political agenda for promoting social justice ('action') and transforming current practices and power structures, starting with the research process itself.
This means addressing the lack of representation and the marginalisation of African and Caribbean service users in participatory approaches to research and service design. Together, we have been exploring the life histories of Black, and other ethnic minority people experiencing severe mental distress, using an open-ended depth interview method that gives participants space and time to tell their story – in their own way.
During Covid-19, we have successfully adapted the face-to- face life story interviews onto the Zoom platform, which has expanded our ability to reach people nationally by allowing those who are more isolated to participate and have a voice.
These largely hidden voices contain insights into how health inequalities arise and are sustained, how racism operates and how we can empower people and communities to direct change.
African and Caribbean people experiencing severe mental illness have said that having the chance to tell their life story in this way has been 'incredible', 'a boost' and helps 'get a burden off [one's] shoulders'. A burden that they 'carry around all the time'.
We have noticed that with access to an empathic listener who can communicate understanding and care, this process can transcend the virtual format.
Digital stories will be created from the life story findings to inform discussions in a range of collaborative policy focus groups to enhance the practice and the delivery of mental health services to African, Caribbean and other ethnic minority people. In this way, with their stories widely shared, they will no longer be hidden.
Dr Maria Haarmans is Synergi's Research Associate and PAR Project Lead, the University of Manchester.
Interviews are being conducted until October 15, 2020. Find out more at