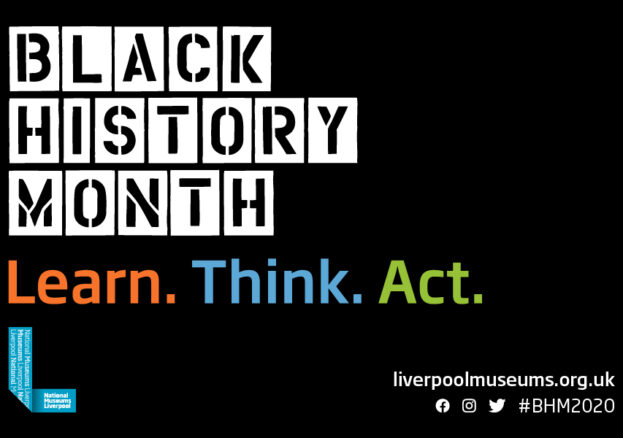 A time to come together, to celebrate, learn, think and to ACT. Black History is British History.
National Museums, Liverpool are delighted to share their Black History Month 2020 programme. Complete with insightful stories, in-depth interviews and key features on Liverpool's Black communities. For October and beyond!
Black History Month is a nationwide celebration of African and Caribbean culture, arts and history, which recognises the achievements and contributions of Black people to British society.
Find out how the city of Liverpool has become more diverse and culturally richer because of the African and Caribbean people who travelled and built new lives there.
National Museums, Liverpool's Black History hub is available here and is an online portal that is here to stay beyond October, with new and insightful resources added.
#BHM2020
Black History Month is supported by Greene King
Greene King has partnered with National Museums Liverpool as part of a wider inclusion and diversity strategy to champion equality and diversity within the company but also to better understand and address the impact of the actions by Benjamin Greene, one of the brewer's founding members, who profited from slavery and argued against its abolition in the 1800s.
https://www.liverpoolmuseums.org.uk/black-history-month