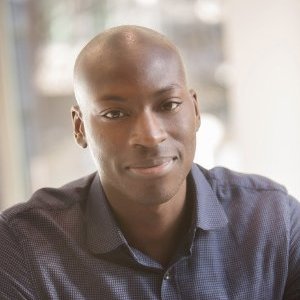 The story of Amacoast begins 8 years ago whilst its creator, Dele Aro is still in University studying for a degree in Business Management. Back then, it was just Amacoast.com, a DVD distribution platform for Black Films. With many iterations and many more learning curves, Dele Aro and his fiancé Kandi Ejiofor are ready for their first event; an interactive pop up cinema celebrating the 15th anniversary of Love and Basketball.
"I started off trying to sell DVD's from America." Dele tells me. This was Dele's first attempt at marketing Black film, until the financial crisis finally hit him in 2011. "The problem was that I relied on the exchange rate to make my margin. Once the exchange rate flipped- I had to raise my prices and that meant taking it to £18. Naturally, it meant a drop in orders because the independent films were more expensive than the blockbusters."
Dele makes an interesting point, and as we discuss the topic of 'Black Films' further, he raises the issue that critics have about Black film. "Critics seem to think that films with a Black lead won't sell. Now whilst America is going through a very different social aspect with race, it seems to be an excuse for them not to push Black Films."
It is a point I am inclined to agree with. As a digital marketing specialist, Dele is a man who makes claims he can only back up with facts, one he further justifies upon explaining the situation we have with our current Black Film stars. "Most of the ones we all know are veterans of the industry, so we hardly see any new talent."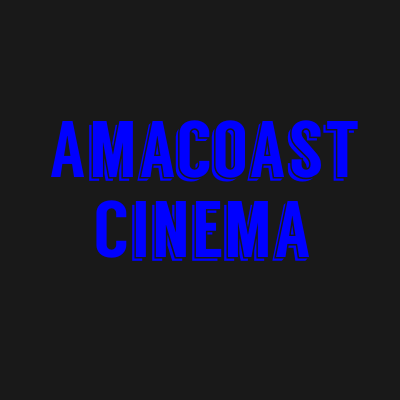 It's a problem which produces a double edged sword, one Dele knows from experience when he attempted to run a web series website similar to Netflix. "I wanted to promote Black film and web series', but the problem then was that the production quality was very low. You had groups of people who were very passionate about what they were doing, but lacked the budget to produce high quality or high volume content, so in the end there wasn't enough to bring together."
In the end, the turbulent time vetting films to sell is why Amacoast Cinema has moved towards displaying classics. However, Amacoast Cinema takes this one step further by bringing a more inclusive and life-like cinema performance than your average trip to the movies.
In their first event which takes place on October 16th in Bethnal Green's York Hall, Amacoast cinema, in association with another experimental cinema group, We Are Parable; plan is to bring the classic film, Love and Basketball to life. Featuring a Basketball themed performance, York hall will be filled with an all-night DJ, Basketball related competitions, cheerleaders and a variety of food stalls you don't get to see at your local Odeon.
Of course such an experiment seems tried and tested by the likes of Secret Cinema, but Dele promises that the idea is older than Secret Cinema's first event.
"The thing was that I already had the idea for live cinema when I heard about Secret Cinema. The problem was that when I was in University; I didn't have the capital to pull something like this off."
I'm inclined to agree with the statement simply because of the different ways Dele has transformed Amacoast over the years to make his brand something distinctly unique.
"Our goal is to regularly host immersive cinema experiences which solely focus on Black film. This brand promise is important to us because our community needs more black stories told on both the big and small screen''
Amacoast Cinema hosts it's first event during this year's Black History Month. Tickets are available from eventbrite.co.uk.