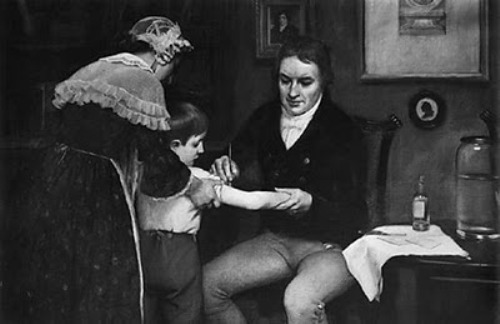 Whilst the involvement of Spain has largely been to the detriment of South Americans in general, it did produce a healthcare professional who proved to halt a potential genocide in the region; Francisco Javier de Balmis.
Francisco Javier de Balmis was a Spanish physician born in Alicante from Antonio Balmis, a surgeon of French origin and Luisa Berenguer, a woman of unknown ocupation; though it is expected that she was a housewife, as was expected of most women in Europe of the time.
Soon after the birth of Francisco, the couple moved to Havana, then later to Mexico City. Despite the wealth of Francisco's father, little is known as to why the couple left or how they died. Several differing accounts have emerged, from his father dying of a medical complication to his mother dying suddenly. However, as it is speculative information- it is likely the truth has been lost with time.
In Mexico City, Balmis was principal surgeon at the Hospital of San Juan de Dios. There he studied plant remedies for venereal disease, publishing Tratado de las virtudes del agave y la begonia (Treatise on the benefits of agave and begonia) in Madrid, in 1794.
Back in Spain, he became the physician of King Charles IV. He persuaded the king to send an expedition to America to propagate the recently discovered vaccine against smallpox. Balmis was named head of the expedition, and the trip began in 1803, sailing from Spain.
He travelled to Puerto Rico, Puerto Cabello, Caracas, Havana, Merida, Veracruz and Mexico City, to which the vaccine was carried as far as Texas in the north and New Granada in the south.
Due to the skepticism many had around the Spanish and medicine at the time, Balmis' biggest challenge was to convince the population that vaccination was not a ploy. In doing so, Francisco had to convince the viceroy in Mexico City, José de turrigaray. In this success, Mexico City was saved from the brunt of the Smallpox epidemic, with the lack of an effect reaching into the late 1800's as well.
In 1806 Balmis sailed from Acapulco for Manila, and in 1806 he arrived back in Spain before returning to Mexico again in 1810.
He wrote Instrucción sobre la introducción y conservación de la vacuna (Instructions for the introduction and conservation of the vaccine), and translated Moreau's work on the same subject, Tratado histórico-práctico, from the French before dying in Madrid in 1819.
Legacy
Miguel Muñoz conserved and spread the vaccine in Mexico until 1844, when the project was taken over by his son Luis. After Luis Muñoz, Luis Malanco was in charge of the project.