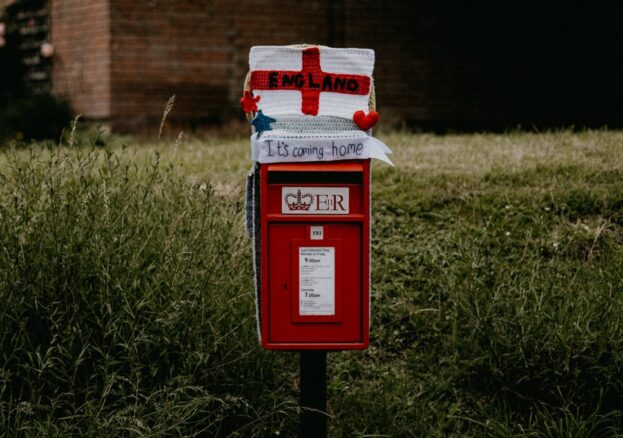 Euro 2020 was, for the most part, a highlight in England's international footballing history. While events off the pitch both before and after the tournament may have provided an unwanted distraction, nothing could overshadow the fact that the Three Lions progressed to the final of a men's international football tournament for the first time in 55 years.
It was an uplifting time for the nation, with many people spending time with friends and loved ones while they cheered on and celebrated the team. Shops benefited greatly from the increased sale of garden furniture, drinks, snacks and BBQs as people hosted gatherings to watch together. iGaming companies also enjoyed the Euro 2020 boom as many fans chose to take advantage of their free bet promotions to place bets on the tournament.
While three misplaced spot-kicks ultimately saw the postponement of "football coming home" for at least another couple of years, the squad united a country and restored its faith that it really does stand a chance in major competitions.
Over 30 million people, nearly half the entire population of the UK tuned in to watch the final and cheer on Gareth Southgate's men.
Apart from playing some of the best football England fans have ever seen, the Euro 2020 squad was notable for another reason. As many news outlets pointed out, almost the entire team was made up of players who have immigrant backgrounds.
An article published by the Migration Museum as part of its "Football Moves People" campaign showed that of the starting XI that was put out against Germany in the quarter-finals, eight had parents or grandparents that were born abroad. Here's a look at those players.
Kyle Walker
31-year-old Kyle Walker was born in Sheffield but is one of several England players of Jamaican heritage. However, there has been no doubt for him as to which national team he wanted to play for. He first wore a Three Lions shirt in 2009, even before making a club appearance.
Harry Maguire
28-year-old Harry Maguire is a centre-back who now plays for Manchester United. He made his England senior debut in 2017 and was one of the stars of Euro 2020. Like several other players in the squad, his Irish ancestry is recent enough for him to also be able to play for Ireland.
Kieran Trippier
Trippier currently plays right-back for Atlético Madrid in La Liga, having spent most of his senior career in the Premier League. He made his senior international debut in 2017 and has since made 33 appearances.
Despite having international heritage, Trippier's father has erected a 20 ft flag pole in his garden which he uses to fly a giant England flag. When asked about it, Kieran said that his dad is "England mad".
Declan Rice
Like Maguire, Rice has Irish grandparents. However, he actually played for the Republic of Ireland's senior team as recently as 2018, but decided to switch to playing for England despite being promised the opportunity to be Irish captain.
Bukayo Saka
Bukayo Saka, who was born in Ealing in 2001, only made his England senior debut in 2020. His parents, who moved to the UK from Nigeria, named him Bukayo as it means "adds to happiness" in their native Yoruba.
At just 19, the Arsenal midfielder has plenty of international tournaments left in him and could well be lifting the World Cup in just a few years.
Harry Kane
Kane was the third player of Irish descent that was in the starting XI against Germany. His father was originally from County Galway before moving to England later in life. Kane was given the opportunity to play for the Republic of Ireland team but turned it down, adding that he had always had the dream of scoring for England at Wembley.
Raheem Sterling
26-year-old Raheem Sterling is the only player in the Germany starting XI that wasn't born in England. Instead, the winger was born in Kingston, Jamaica but has spent most of his life in the UK. He started his senior career for Liverpool in 2012, the same year he first played for England. Since then, Sterling has scored 17 goals from 68 caps and was arguably England's most important player in Euro 2020.
Without a doubt, this diverse and inclusive England squad has helped many to look at the team very differently