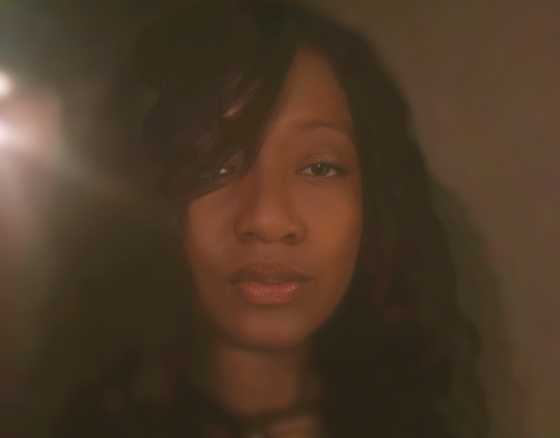 I am Marsha Castello a Data Analyst with the UK Civil Service, a master's graduate from the University of London, and have served as a UN woman delegate to the 67th UN Commission on the Status of women. I am a Black woman in STEM (Science, Technology, Engineering, Maths)!
I transitioned into my current role from a Performance Analytical role. Prior to that I had worked in Trade Policy with what was known as The Department for International Development, which, through a small percentage of our GDP, helped poorer countries to thrive and access world markets via aid and international projects. I have also worked in medical regulation and registration with the General Medical Council, so I have had quite a varied career, yet what has always been paramount to me is working with organisations which have a positive social impact.
My varied career means I have a host of transferable skills and experiences which inform my approach and perspective.
I enjoy learning and staying abreast of modern technologies, so I have a host of transferable skills, qualifications, and experience, including the ability to code in SQL, Python and Java, yet because the worlds of tech and data are so vast, I would not say that this is always necessary to gain a role in tech.  There are some roles which require minimum qualifications and experience and simply an enthusiasm for tech, the ability to learn and then apply that knowledge.  So, I would advise, conducting thorough research into your dream role and the entry requirements as power skills such as leadership, communication, stakeholder management, attention to detail, an analytical mindset and working with others are just as important.
I am passionate about data as I believe it underpins everything we do, providing a diagnostic narrative as to why, when where and how every phenomenon occurs. Data intersects with all areas in tech and is becoming even more important with the rapid rise of AI. We can therefore employ an array of tools to sharpen data processes and techniques.
I have enjoyed proactively leading on and collaborating on several projects to test and expand my knowledge, incorporating my learning into my current role, and sharing my knowledge through mentoring and engaging with the vast number of networks, that I feel privileged to be a part of.
I would say the benefits of working in the tech industry are the people that you get to meet and the knowledge that you get to share. I am currently part of two wonderful mentoring programmes where I get to mentor young girls from underserved communities with a keen interest in STEM The first opportunity is the mentoring for equality programme with the STEM Passport for Inclusion. On this amazing and comprehensive programme, I am remotely mentoring two sets of 5-6, fifteen-year-old girls based in Ireland. I am also mentoring one other year 10 computer science enthusiast from London, with The Catalyst Collective. This is a phenomenal Black owned organisation who recruit, train, match and support professional Black women in STEM with Black teenagers for a year-long mentoring journey.
I am finding both experiences extremely rewarding as all the girls are wonderful, inquisitive students and I am learning just as much from them as they are learning from me. Mentoring has facilitated yet another avenue through which to share my knowledge and experiences. I also get to sharpen my leadership, problem solving, critical thinking, observation, communication, and organisational skills, and get to develop another layer of empathy and a renewed respect for The Weeknd, Taylor Swift and ZeroBaseOne!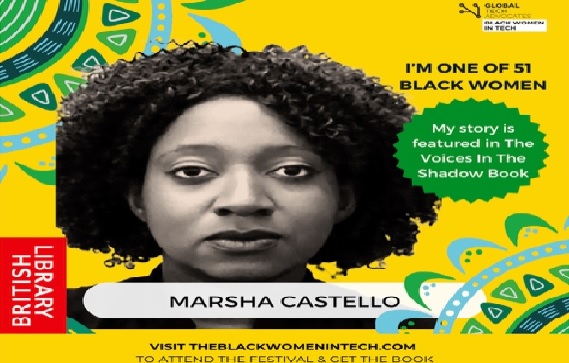 It has been said that mentoring can be a powerful intervention in the lives of young women, and I feel honoured and privileged to give back and play a role in their lives this way.
I am also an active and engaged member of several different tech networks including BCS the chartered institute for IT, UN Women, Code First Girls, Cajigo, GTA Black Women in Tech, Women in Data, Like Minded Females, Coding Black Females, and several others. The benefits of being part of a community rich in the exchange of support, ideas and opportunities have been life changing.
There have been many significant moments in my career, but the most recent was when I was selected from thousands to serve as a UN Woman UK delegate to the 67th Commission on the Status of Women. The largest global intergovernmental policy-making body exclusively dedicated to the promotion of gender equality and the empowerment of women, attended by thousands of delegates and dignitaries from around the world. This year's focus centred on how innovation, technology and education in the digital age can and should be tools for women's empowerment. I was thoroughly moved by the poignant narratives of courageous women and girls from around the world, as they attempted to overcome the chasms of gender inequality in human rights, self-determination, safety, education, access to resources, information, and economic empowerment in their everyday lives.
I was so energised and empowered by my experience with the UN, that I knew I wanted to continue be active in empowering other women and girls, which led to me mentoring young teens with an enthusiasm for STEM.  This also forms part of my passion and commitment to close gender equity gaps, aid the social mobility of others, use tech for social good, and ensure that girls, the next generation of women are not continuing to be left behind in this global and rapid tech revolution.
Also following my UN experience I was commissioned to write about my learning and experiences by BCS, the chartered institute for IT.  My article on the empowerment and protection of women through tech, was published in BCS IT Now magazine and can be read here: https://www.bcs.org/articles-opinion-and-research/tech-for-the-empowerment-of-women/
I am also being featured in a book! Voices in the Shadow Vol.3, published by Global Tech Advocates – Black Women In Tech, and available to purchase here:  https://theblackwomenintech.com/order-the-voices-in-the-shadow-volume-3/
This beautiful interactive book features the inspirational stories of 51 Black Women trailblazers in tech, with the hope of inspiring the next generation! The book will be distributed to a myriad of schools and libraries for free in the UK and Ireland, with the help of each purchase, and archived in the British Library for prosperity!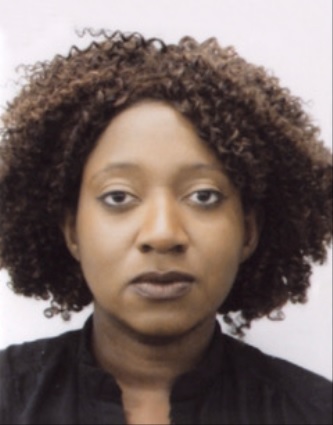 In the theme of Saluting our Sisters, for Black History Month, I'd like to shine a spotlight on other Black Women and girls in STEM, that have really inspired me.
Heroes of the past include the pioneering women mathematicians as biographed in the Hidden Figures movie: Katherine Goble Johnson, Dorothy Vaughan, and Mary Jackson, who worked at NASA during the Space Race.
In the present: Mathematician & computer scientist Dr A-Marie I. , Space scientist and educator Maggie Aderin, Roboticist/ Robotics Engineer Ayanna Howard and many of my wonderful connections in STEM such as Flavilla Fongang founder of platform GTA Black Women In Tech , a not-for-profit global organisation, based in London, dedicated to building bridges of opportunities in tech for black women, and Chloe Lewis founder of The Catalyst Collective (Organisation CIC) who recruit, train, match and support professional Black women in STEM with Black teenagers interested in a career in this field, for a year-long mentoring programme. These are women who have built platforms, devoted their time, and leveraged their networks or have inspired through action to help other Black women and girls in tech to excel and become the greatest versions of themselves, they are the blueprint I hope to follow.  Another Black Woman led organisation, for those interested in tech, is Coding Black Females, founded by Charlene Hunter and who are doing excellent work in the community.
And our Future: young girls like my mentees with a bright enthusiasm for all things STEM and will reshape our world through innovations beyond our imagination!