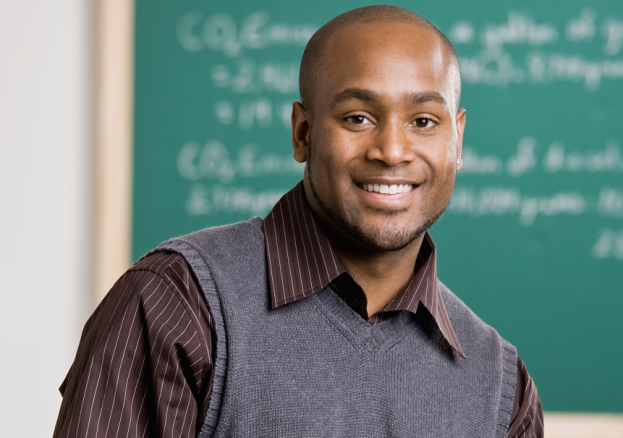 The School Direct model is a school-led teacher training route, where participating schools recruit and select their own trainees with the expectation that they will then go on to work within the school or cluster/federation of schools in which they were trained, although there is no absolute guarantee of employment.
School Direct places are offered by a school or group of schools in partnership with an accredited teacher training provider. An applicant can expect to gain placements and training in schools with experience of initial teacher training, including some of the new teaching schools judged as outstanding by Ofsted and which excel at training and developing their staff.
School Direct places are available in some of the best primary and secondary schoolsSchool Direct places are available in some of the best primary and secondary schools across England and programmes generally last for one year. Financial support is available throughout your training. Successful completion of the programme will lead to the award of qualified teacher status (QTS). School Direct programmes may also include a postgraduate certificate in education (PGCE)
There are two separate School Direct training options:
School Direct (salaried)
The School Direct (salaried) route is for would-be teachers who have at least three years' experience under their belts. This isn't necessarily teaching experience – the scheme encourages career changers with experience and skills from industry and elsewhere into the classroom.
Trainees on the School Direct (salaried) programme are employed as unqualified teachers by the school they are training in and paid a salary. Salaries range from £16,626 to £30,573 depending on experience, location and position.
Trainees don't pay fees for their QTS training, but they aren't eligible for a training bursary, loans or grants.
School Direct training programme
The School Direct training programme is open to all graduates and unlike the salaried scheme, doesn't specify that candidates must have three years' experience. Fees are payable, but trainees are eligible for teacher training bursaries.
The value of the bursary offered is dependent on the trainee's subject specialism and degree classification.
Funding you have to pay back – non-salaried scheme only
Tuition fee loans Home and EU students may be eligible for a tuition fee loan to help cover the cost of the SCITT fees. The repayments on a tuition fee loan are linked to your monthly income.
Maintenance loan Some may also be eligible for a maintenance loan to cover living costs. How much you can borrow is measured against your household income. Visit www.gov.uk for more on maintenance loans.
Funding you don't have to pay back – non-salaried scheme only
Department of Education training bursary In England, depending on the subject you'd like to teach, the age group, and your degree class, you could be eligible for a teaching bursary. Bursaries range from £3,000 – £30,000. Find out more about training bursaries.
Subject association group scholarships The Institute of Physics (IOP), the Royal Society of Chemistry (RSC), and the Institute of Mathematics and its Applications (IMA) are three of the organisations offering a number of scholarships worth between £27,500-£30,000 each for trainee teachers specialising in those areas.These scholarships have other benefits attached and are offered instead of the Department of Education (DofE) training bursaries in England. Unsuccessful scholarship applicants are still eligible for the DofE bursary. School Direct (salaried) candidates are not eligible.
Depending on your circumstances, you may also be eligible for extra financial help in the form of income support, tax credits and other allowances. You might also be able to apply to the access to learning fund, or the national scholarship programme. Visit www.gov.uk to find out more.
Training
The School Direct scheme is a school-based teacher training option, with training varying slightly from school to school.
The school takes the lead in tailoring the training programme with the higher education institution chosen by the partnership. As a result, it's more balanced towards the individual school's ethos with teachers and mentors at the partnership offering support during ITT.
Trainee teachers could have a classroom teaching programme from very early on in their training. Teaching union ATL has voiced concern over the potential lack of educational theory in the School Direct training when compared to the traditional university PGCE route.
As the school is training you with a view to offering you a job at the end of your training period, they recruit trainees for the subject specialisms that they'll need in the future. So make sure you choose an area you'll be happy working in.
How to apply
Applications for both School Direct schemes are made through the UCAS Teacher Training application system.