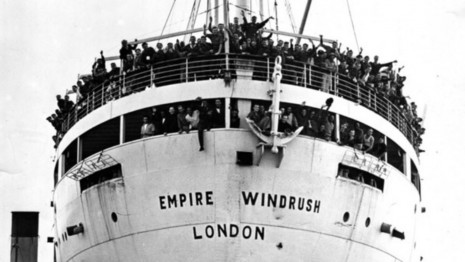 Ahead of the first official Windrush Day celebrations, two community organisations, BTWSC/African Histories Revisited and BritishBlackMusic.com/Black Music Congress, will mark Anti-University Now 2019, British Black Music Month 2019, Spirit Of AJY1987-88 and Windrush Day, by delivering two Windrush-themed presentations as part of this year's Anti-University Now alternative and radical education festival.
On June 17, music industry and history consultant Kwaku will deliver 'Windrush, Migration & Reggae', an interactive presentation which posits that the reggae genre or the global phenomenon that reggae has become, and which was recently accorded a place on UNESCO's cultural heritage list, may well not have happened, had it not been for migration. Firstly, through forced migration of Africans to the Caribbean, followed by voluntary migration within the Caribbean, and from the Caribbean to Britain.
The event at Conway Hall in Holborn, central London, will close with a formal acceptance on behalf of the Black Cultural Archives (BCA) by BCA chair Dawn Hill of an International Reggae Day award to the Windrush Generation, for their contributions to Britain's cultural landscape.
On June 19, Kwaku will present 'The Windrush Papers'. This presentation puts Empire Windrush and the early Windrush Generation history into context by referencing circa 1945-1950 contemporaneous history, which contradicts some of the revisionist history currently presented as Windrush facts! The aim of the event, which takes place at London Action Resource Centre in Whitechapel, east London, is both to celebrate the Windrush history whilst also pointing out historical inaccuracies within the received wisdom of the Windrush narrative.
Both events are free, and family-friendly. For more details or to book: www.BBM.eventbrite.com, www.AfricanHistoryPlus.eventbrite.com, and www.programme.antiuniversity.org.