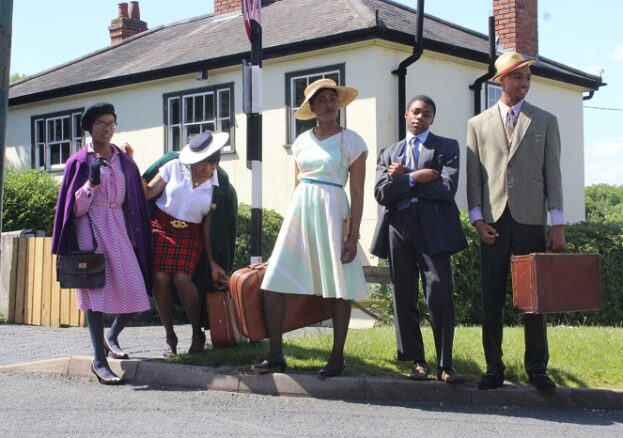 Discover the story of the African Carribbean community that was invited over to the 'Mother Country' following the end of World War II.
Visit the Museum to meet new historic characters, join in conversations and share stories of this pivotal moment in the post-war migration.
Enjoy the Gospel Choir in our methodist chapel, take a Saturday school lesson and find out how our very own St. James's was the First Pan African Supplementary School in Dudley.
Learn about the tradition of Saturday Soup, taking the recipe to enjoy the flavours at home, and get match ready as we have a game of dominoes or two to be played in our 1950s pub the Elephant and Castle.
Not forgetting… all your usual favourite things that make up a fantastic day out: take part in traditional street games, take a trip down 'into the thick' with the Museum's underground mine experience, ride on a vintage bus, catch a short film in the Lime Light Cinema, test your times tables in the Victorian School, and even grab a bag of our famously bostin fish & chips!
What's more all of this is included in our general admission and UnChained Annual Pass offer; pay for one day and get 12months free return visits*.
Location: Black Country Living Museum, Dudley, DY1 4SQ
Book your tickets today at bclm.com