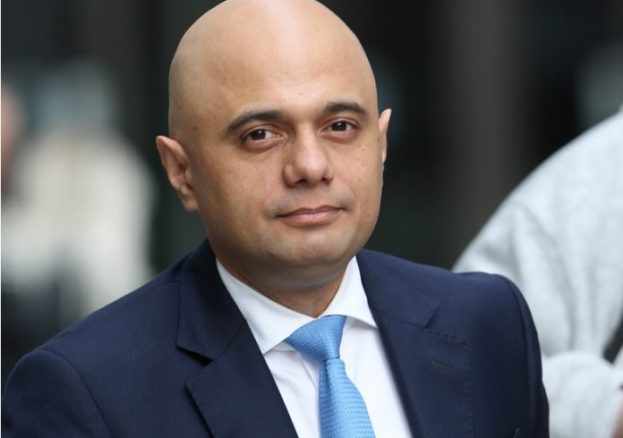 The month-long call for evidence which was launched by the Home Secretary in a written ministerial statement yesterday (May 10) is the first step to establishing the scheme for those who have suffered financial loss because of difficulties proving their immigration status.
As part of this process the Home Office will be engaging with affected communities, enabling people to share their experiences with Home Office staff. People and community groups will also be able to submit written evidence.
The call for evidence will run until 8 June. This will be followed by a full consultation on the detail of the scheme.
Home Secretary Sajid Javid said:
People of the Windrush generation have unfairly had the lives they have built in the UK turned upside down. That is not fair.

If we are to design a compensation scheme that effectively addresses the issues these people have faced it is vital that we listen. To put things right we need to understand more about what happened and to understand the personal stories. That is exactly what today's call for evidence is about.
To ensure there is sufficient external assurance that the compensation scheme is effectively meeting the needs of those affected, the Home Secretary has committed to appointing an independent person to oversee the running of the scheme when it is in place. Martin Forde QC has now agreed to provide independent advice on the design of the scheme. He is himself the son of Windrush parents and brings a wealth of experience in public law.
This is one of the range of measures that the government has announced. This has included setting up a new team to handle the cases of the Windrush generation and a lessons learned review, with independent oversight and challenge, to look at what happened, why and whether the right corrective measures are now in place.
Yesterday  the Home Secretary also met with high commissioners from the Caribbean to discuss Windrush. As part of a positive and wide-ranging discussion he made clear his commitment to working with them to reach the people who had been affected.
Who this call for evidence is for
Those of the Windrush generation who have faced difficulties in establishing their status under the immigration system;
Any other interested organisations and individuals.
The Windrush generation is generally taken to refer to those who arrived in the UK lawfully from Commonwealth countries before 1 January 1973. However, we would welcome responses from anyone who feels they have been affected by this situation, whether they fit that description or not.
About this call for evidence
This call for evidence process will run until 8 June 2018. As well as welcoming written comments during that time,  they will be reaching out to community groups and those who represent affected people. They  want to get the best possible understanding of what has happened.
This is the first step in making sure that the Government provides redress for your financial losses, as part of making sure we do whatever it takes to put this right. The Home Office is planning to introduce a compensation scheme for those of the Windrush generation who have faced difficulties in establishing their status under the immigration system.
Call for evidence In your response to each of the questions below, please be as concise as possible.
They want to hear your thoughts on the following questions:
Please can you tell us something about your personal background and what went wrong for you?
How did that affect you, both in practical terms and more generally?
When did you first know there was a problem?
What kinds of losses did you experience, as a direct or indirect result of the problems you encountered?
What do you think we need to do, in terms of a compensation scheme, to put it right?
They will study and read carefully everything that you tell them, and we will seek your views on the detail of the scheme. They want your experiences to be at the heart of our approach to putting a compensation scheme in place. They will then come out and invite individual compensation claims under the scheme.
How to send responses
To help us analyse the responses please send them to us by email if possible to Windrushcompensation@homeoffice.gsi.gov.uk or by post to:
Windrush Compensation Scheme team
Home Office 2nd Floor Peel
2 Marsham Street
London SW1P 4DF
Deadline for responses
This call for evidence closes at 11.59pm on 8 June 2018.