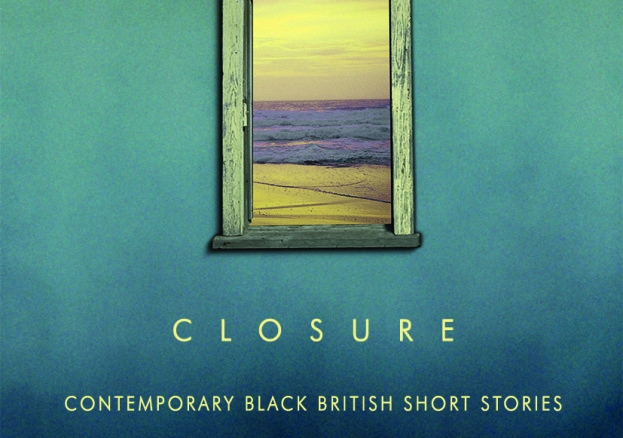 As the first anthology of its kind in 15 years, Closure: Contemporary Black British Short Stories, edited by Jacob Ross and published by Peepal Tree Press, hits bookshops across the country with an exciting programme of live events for Black History Month.
Featuring internationally renowned writers such as Monica Ali, Fred D'Aguiar, Bernardine Evaristo and Leone Ross, alongside award-winning and emerging new writers from the across the country, Closure is the first Black British short story anthology since IC3 (2000). Where IC3 voiced a burning for self-definition, Closure takes Black Britishness as read – a lived reality that is like air or breath or blood.
Many of the writers in the anthology – such as Pete Kalu, Patrice Lawrence and Desiree Reynolds – have or about to have their own book-length fiction published, while others are published here for the first time. Developed by Series Editor Kadija Sesay, Closure follows Red: Contemporary Black British Poetry in showcasing the diversity of literature by British writers of African and Asian descent. The anthology itself emerges from Peepal Tree's Inscribe programme – both a professional development scheme for writers, supported by Arts Council England, and a publishing imprint highlighting new British talent.
Closure celebrates the short story form usually neglected by bigger publishing houses but which has seen a resurgence in recent years, spearheaded by an independent subsidised publishing sector based outside the capital. As the narrative mode across cultures and time, the short story form wings from oral "folktales" to myths of origin, from parables of caution to contemporary narratives of disclosure, disquiet and discovery. Humans have always valued the short story as a way to make sense of the world, and their place in it. Closure is essentially about human striving.
Writers from across the UK appear in the book, and will be launching the publication with key events across the country. The official London launch of the book will be at Waterstones Piccadilly on Tuesday 3 November at 6.30pm. Manchester writers Pete Kalu and Jennifer Makumbi will be joining London-based writers Patrice Lawrence and Ayesha Sidiqqi to read from the book and discuss their stories with editor Jacob Ross. This will be followed by events at Ilkley Literature Festival (Saturday 17 October, 5.30pm), a series of readings in conjunction with Portsmouth City Council (from Monday 26 October) and a reading in Manchester in conjunction with Commonword (Thursday 29 October, 7pm).
Closure has a variety of forms, styles and a rich diversity of theme. As a title "Closure" invited a subversive response from contributors, and this anthology is filled with stories which, like life, rarely end in the way we might expect…
The full list of contributors includes Monica Ali, Dinesh Angelo Allirajah, Muli Amaye, Lynne E. Blackwood, Judith Bryan, Nana-Essi Casely-Hayford, Jacqueline Clarke, Jacqueline Crooks, Fred D'Aguiar, Sylvia Dickinson, Bernardine Evaristo, Gaylene Gould, Michelle Inniss, Valda Jackson, Pete Kalu, Patrice Lawrence, Jennifer Nansubuga Makumbi, Tariq Mehmood, Raman Mundair, Sai Murray, Chantal Oakes, Karen Onojaife, Koye Oyedeji, Louisa Adjoa Parker, Desiree Reynolds, Hana Riaz, Akila Richards, Leone Ross, Seni Seneviratne, Ayesha Siddiqi and Mahsuda Snaith.
Closure: Contemporary Black British Short Stories is published 28 September 2015 by Peepal Tree Press, priced £9.99, and is available from all good bookshops.