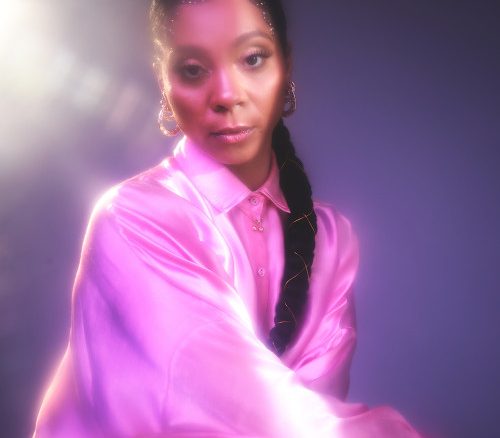 Hollie Cook Combines Her Unique Vocal Talent With Charming Charisma To Craft Her Own Dynamic Strand Of Lovers Rock With Enduring Tropical Vibes, Weaving A Path From Her West London Roots To An Arena Of Diverse Collaborations, Critically Acclaimed Records And Iconic Live Appearances Around The World.
Her Music Career Commenced Early When Family Friend And Punk Trailblazer Ari Up Asked Cook, Age 19 At The Time, To Join The Raucous '70s Feminist Uk Post-punk Outfit The Slits For Their Reformation In 2006. She Thrived On Being Thrown Into The Deep End And Quickly Cut Her Teeth With Four Years Of Back-to-back Shows Around The Globe. Her Talents Recognised And Nurtured, She Then Released Her First Solo Album 'hollie Cook' In 2011, With A Revered 2012 Dub Album Follow-up, Whilst Singles Such As 'milk & Honey' And 'that Very Night' Gained Support From Bbc Radio 1, Bbc 6 Music, Bbc 1xtra And Radio X. After Performing At The Stone Roses Concert At Manchester's Heaton Park At The Personal Request Of Ian Brown, And Her Hypnotic Performance On The Prestigious 'later…with Jools Holland', The Way Was Paved For Hollie's Transcendence Into The Limelight.
For Someone Who Claimed "it's Hard For A Band To Really Stand Out And Shake Up The World", Cook Was Certainly Making A Good Go Of Proving Herself Wrong. By The End Of 2014, Jamie T Had Requested Her Support For His Alexandra Palace Show And Featured Her On His Track 'they Told Me It Rained'. Cook Had Also Unleashed 'twice' Via Mr. Bongo Records, And With Mike "prince Fatty" Pelanconi Once Again Aiding In The Album's Conception, Cook Confidently Delivered With Her Follow-up To A Well-received Debut. In The Wake Of Another Successful Release, Hollie Hit The Road With Both The Skints And Protoje, And Lent Her Vocal Talent To Quantic's 'shuffle Them Shoes' Single, Which Also Featured On The '1000 Watts' Album.
"sweetly Romantic, Tuneful, And So Unlike Anything Else Going On In The Pop Scene" — I-d Magazine
More Brighton and Hove Listings MORE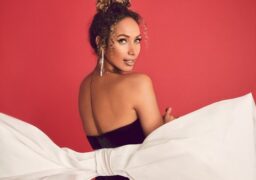 Brighton and Hove
Friday 15th December
Record-breaking global sensation Leona Lewis has announced a major UK tour for Christmas 2023. Leona's evening of Christmas Classics and Greatest Hits follows the…