Kemar Donaldson popularly known as Kranium, is a Jamaican reggae and dancehall singer known for his 2013 hit single "Nobody Has To Know" which gave him an international recognition and led him to the Atlantic Records record label.
His career began with a series of appearances in New York City and the tri-state area. He opened shows for Gyptian, Serani, I-Octane and Tarrus Riley
His song, "Nobody Has to Know", produced by PLMR Productions, played on ethnic radio stations in New York City, including the influential Hot 97 FM. "Nobody Has To Know" sold more than 39,000 copies in 2015, peaking at #32 on the Reggae Digital Songs chart. Kranium has been working with producers including Tony Kelly, TJ Records and Cash Flow.
In 2021 he released and EP titled Toxic
More Brixton Listings MORE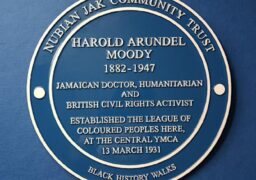 Brixton
Sunday 31 March 2024
Join us on our three-hour drive showing London's top tourist attractions from an African/Caribbean perspective. There is at…