One of UK jazz's leading trumpeters recreates "the album that changed jazz" to celebrate its 50th anniversary.
Continuing in his experimentation with electric instruments that brought success to 1969's In A Silent Way, Bitches Brew signalled a watershed in jazz and had a significant impact on rock music, bringing both genres closer than they'd ever been before. It was inspired by his second wife Betty Davis, who introduced Miles to the likes of Jimi Hendrix and even gave the album its name.
Nick Walters, trumpet player with Ruby Rushton and leader of The Paradox Ensemble, gathers an all-star cast of London's finest musicians and special guests to take us on a trip through a milestone jazz album.
LINE UP
Nick Walters & Friends
PRICE
Standing: £14
Restaurant: £15-20
DOORS
19:00-23:00
More Camden Listings MORE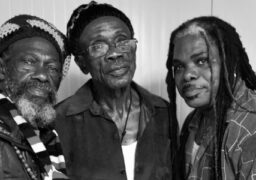 Camden
Tuesday 21st September 2021
The Jamaican roots reggae band capture the heart, soul and spirit of the genre better than any other….