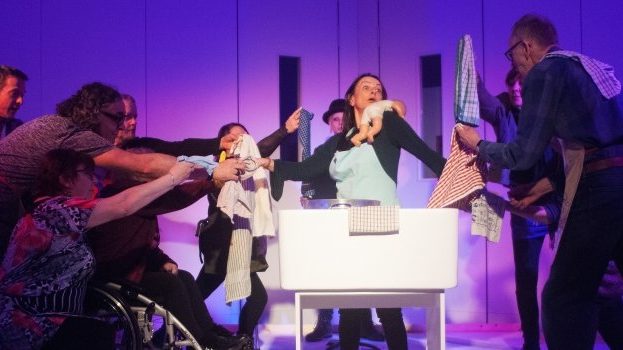 With original songs and stories, The Washing Up takes an absurd look at the politics and practice of this every day act.  Audiences have told us that it is "bonkers and brilliant", so please do join us to explore what lies beneath the surface bubbles and find out whose turn it is to do the dishes and how they should be done. Every kitchen sink has a story to tell, of power struggles and pots and pans, of greasy plates and moments of quiet contemplation… 
The Washing Up was premiered at Your Place, Brighton Festival in 2018 and is a partnership between small performance adventures and cascade creative recovery. 
Supported by Arts Council England. 
Reviews
"Funny, irreverent, restless and inventive." – BN1 Magazine
"A generous, ego-free ensemble performance, and the best of people's theatre." – Colin Grant, Guardian
Ab0ut the artist
small performance adventures was set up by participatory artist Kate McCoy to create playful inclusive theatre for everyone. We believe that there is joy in the mundane and every day and that through the banal we can explore complex ideas creatively.  The company aims to give employment opportunities to artists in addiction recovery.
smallperformanceadventures.com | Twitter: @katelodgemccoy | Facebook: The Washing Up
More Camden Listings MORE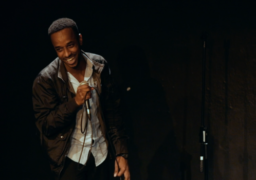 Camden
Sun 20 Jan - Sun 23 Jun, 2019
In 2018, CPT, Counterpoints Arts and award-winning comedian Tom Parry (Pappy's; Badults; The Lost Disc) launched the No…