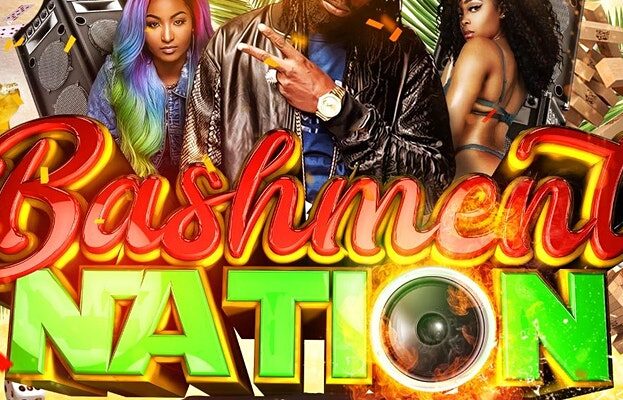 After Back 2 Back SOLD OUT Events all summer.. We're BACK with non stop dancehall & soca vibes!
BASHMENT NATION – All Day Carnival Vibes
TIME: 5PM – 10PM
This November get ready for an unforgettable night with all your favourite Bashment, Dancehall, Reggae & Soca Tunes with a touch of Hip Hop & Rnb!
This is guaranteed to completely SELL OUT ! So get your tickets FAST!
The most popular event for Bashment/Dancehall lovers in London!
THIS EVENT WILL SELL OUT!
_________________
@PITCH STRATFORD
__________________
1 Arena Of Fun
☆ Carnival Arena – Rep Your Country – Bring Your Flags! Shisha & Authentic Caribbean Food Available
☆ Games Are Available On The Day – First Come, First Serve Basis –
DJs On The Night:
DJ Daggastar
Teeshow
DJ Shortman
Kyle Shyne
DJ Spookz
+ Many More
Bring Your Flags & Whistles
Standard entry starting from: £10 (Food, Shisha & Drinks available to order upon arrival)
Brunch Tickets from £30pp including Reserved Booth Seating + 1 Meal + 1 Hour of Bottomless Cocktails/Punch (extra food via the menu available upon request)
Bottomless is for the 1st hour of your chosen session only.
Meal Options: (Bottomless Cocktails Included)
– Meat Option
– Vegetarian Option
Menu includes: Jerk Chicken, Fried Chicken, Curry Goat, Rice, Plantain, Mac & Cheese, Fries + More
(Fish & vegetarian options available upon request In advance)
ATTRACTIONS
Free Whistles & Glowsticks
Fun Carnival Themed Props & Giveaways
1hr bottomless Rum Punch
Shisha
Limbo Contest
Giant Jenga & Connect 4
+ MUCH MORE!!
TIME SLOTS
5PM – 10PM
We will have a reduced capacity and a max of 6 people per booth. Additional arrangements can be made to accommodate larger groups.
Customers are encouraged to buy tickets in groups of 2, 4 & 6 so we can maximise the number of seats utilised at the venue.
Guests should arrive 15 minutes early to their slot. If people are more than 1hr late they may lose their allocated table.
BOOKING INFORMATION
Want to celebrate your birthday in style? graduation? hen or stag? Or attending in a large group?
Email: info@invasionparties.co.uk or Call/WhatsApp: 07487669993 with your names for reserved seating or special deals (where applicable)
Individual Ticket holders must add/email your group names or you may face randomised seating locations.
Birthdays/Graduate/Hen or Stag Celebrants are entitled to:
– Free Cake
– VIP Booth & Decorations
– Sweet Treats
– Personalised Photography
You must attend with at least 5 paid guests for this offer to be valid
Dress code: Smart Casual
Ladies: Sexy & Stylish
Guys: Fresh
No Hats / No Hoods
Trainers Are Allowed
HEALTH INFORMATION
* Please DO NOT attend this event if you or anyone you have been in contact with, are showing symptoms of COVID-19.
* Please use our sanitiser stations that are provided on arrival and around the venue for your safety and convenience.
* Please respect one another's personal space, and keep your distance where indicated.
* Feel free to party in your booth, but please avoid close interaction with other tables or guests.
* Booths are all booked for specific set times, please adhere to your allocated time of arrival and duration to allow smooth transition (inc sanitation) to the next booking slot.
* There will be no service at the bars, your table will have a personal host for the duration of your stay, your drinks and food will be brought directly to your table.
* Excessive dancing must be kept to a minimum in line with government COVID regulation.
* Music will be played at government guidelines decibels.
* Booths are all booked for specific set times, please adhere to your allocated time of arrival and duration to allow smooth transition (inc sanitation) to the next booking slot.
All food is provided is owned and prepared by the venue. We have no responsibility for the making/serving of the food & all issues will need to be made apparent to the serving staff/venue.
No refunds outside of events cancellation. Date, time & location subject to change. All postponed dates will be re-scheduled at a time of convenience in accordance with COVID government guidelines.
More City of London Listings MORE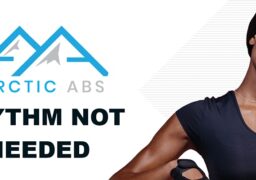 City of London
October 28, 2020-January 27, 2021 7:30 PM GMT
Our beginner friendly classes feature a mixture of fun Cardio, Flexibility & HIIT exercises while incorporating Afrobeat, Dancehall…