London, get ready for the perfect start to your bank holiday weekend!
About this Event
Do you love Soca? ✔
Then this is the event for you!
Following on from our SOLD OUT event GREENZ FETE 2.0 in January, we bring to you ….. Pure Bacchanal SHUTDOWN!
Our events embody that undeniable Caribbean atmosphere of celebration, freedom and living life to the full.
We take pride in organising the most vibrant Caribbean fetes across London. This was passionately shown January this year when we held Greenz Fete 2.0 with a capacity of 600 people and completely sold out!
📢 Our mission is to bring you the best in vibes, amazing fetes and unforgettable nights. Each fete includes an all star DJ line-up from the UK and across the world. We strive to make each fete better than the last so you keep coming!
🔥 LONDON! GET READY! For Pure Bacchanal SHUTDOWN, with an All Star DJ line-up:
✔ Digga D
✔ Mr Redz
✔ Ryan Rose
✔ DJ Desktop
✔ Majikal
✔ Deejay Dee
🎤 And also, exclusive live performances by:
✔ Kulchaman
✔ Simbaarley
✔ Batch
✔ Triniboi Joocie
Avoid disappointment and get your ticket NOW!! And as we always say …… make sure to bring yuh flag and get ready to wukkup and get on bad!
For more information, email tickets@bpsoca.com or WhatsApp +447757988822
And don't forget to follow us and keep up to date with all our up and coming events.
More City of London Listings MORE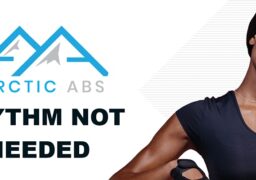 City of London
October 28, 2020-January 27, 2021 7:30 PM GMT
Our beginner friendly classes feature a mixture of fun Cardio, Flexibility & HIIT exercises while incorporating Afrobeat, Dancehall…