A new angle on the "Jack the Ripper" Tour. Hear about the lives of Polly, Annie, Kate, Liz & Mary Jane and more inspiring East London women.
You may have heard the story of Jack the Ripper, but how much do you know about his victims? This walk takes the lives of Mary Ann Nichols, Annie Chapman, Elizabeth Stride, Catherine Eddowes and Mary Jane Kelly, bringing them centre stage.
We'll be stepping back in time to the 19th century streets of Spitalfields and Whitechapel. Forget the overly theatrical man in top hat and overcoat, we're not focussing on him. Our tour investigates the grim and unfair situations women had to face in the 19th Century. This is a chance to hear about the real women behind the glorified vision of 'Jack', visiting the streets they would've known and seeing the physical reminders in an area that has changed almost beyond recognition. The walk will concentrate on women's lives rather than their murders and aims to inspire you with the stories of brave and brilliant East End women, past and present.
The walk is for small groups (maximum 10) and includes a stop at an authentic and atmospheric 18th century home and cafe. A hot drink and snack are included in the ticket price.
More City of London Listings MORE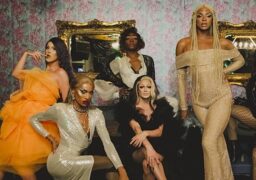 City of London
Saturday 11 September - Saturday 11 December 2021
London's original and number one voted drag brunch! Bring it Queens! Every month, London is the destination…