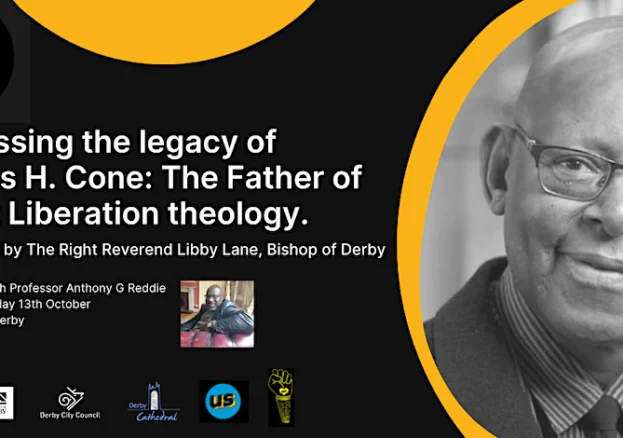 Black History Month: Assessing the legacy of James H. Cone: The Father of Black Liberation Theology
Black History Month 2022- join us for this captivating event which will be introduced by The Right Reverend Libby Lane, Bishop of Derby.
Professor Anthony G. Reddie will address the Legacy of James Cone and the development of Black Theology, seen by many as a precursor to Black Lives Matter. The talk will address issues of racial justice and a critique of White privilege.
Professor Anthony G. Reddie is the Director of the Oxford Centre for Religion and Culture in Regent's Park College, in the University of Oxford. He is also an Extraordinary Professor of Theological Ethics and a Research Fellow with the University of South Africa. He is the first Black person to get an 'A' rating in Theology and Religious studies in the South African National Research Foundation. This designation means that he is a leading international researcher. He is a prolific author of books, articles and chapters in edited books. He is the Editor of Black Theology: An International Journal. He is a recipient of the Archbishop of Canterbury's 2020 Lambeth, Lanfranc Award for Education and Scholarship, given for 'exceptional and sustained contribution to Black Theology in Britain and Beyond'.
We look forward to welcoming Professor Reddie to Derby. Tickets are expected to sell out – register now!
On the evening:
The event will be held at the University of Derby, room OL1, refreshments will be available
Please enter via the Main Entrance- a member of staff will be present to guide you to the lecture hall
If you require parking, please send an email with your car model & reg to: MFC@derby.ac.uk with 'Black History Month event' in the subject