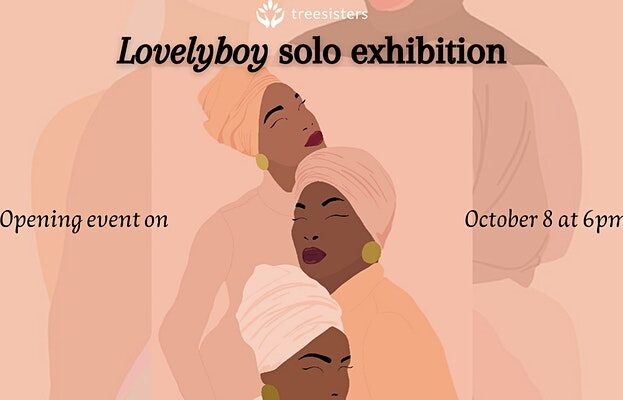 Saba Akram aka Lovelyboy solo exhibition at the halley_opening event by SKT Spaces
Join us for the opening night on October 8 at 6pm to discover the solo of Lovelyboy, listen to spoken words' performances, and have a drink with us! Products by Lovelyboy design available to purchase on site.
Belfast born, London based, creative designer, Saba, strives to sell forward thinking, modern products embodied with individuality. With a wide product range from wall art to wrapping paper and luxury face masks, Saba wanted to create ranges that you couldn't purchase anywhere else.
This brand especially strives to uplift and inspire women of all races and backgrounds through art and celebrate the beauty and vibrance of women. Deeply feeling the need to represent WOC as Saba feels there is still a lot more space and opportunity to represent WOC through the arts sector.
Saba lets her culture and experiences as a woman shine through in her work in the hopes others can see representation for their experiences and feel empowered.
#KEYDATES
Opening night: Oct 8 at 6pm
Solo exhibition: Oct 8 to Nov 5 – 11am/5pm
Organiser contact: SKT Spaces on IG @sktspaces or via email hello@sktspaces.com
FREE ENTRY!
The exhibition is located in the event space at the halley (above Cafe Route)
The main entrance is on the canal side