A must-attend Black History Month event with the inimitable Abadesi Osunsade.
In honour of Black History Month, we are delighted to be joined by the phenomenal Abadesi Osunsade to discuss Black Excellence and celebrate the pioneering work of Black artists, entrepreneurs and creatives over the past year.
As a black woman in tech, Abadesi has blazed a trail, shining a much needed light on a different, better vision for her sector: one where every person – regardless of their identity or background – has the opportunity to excel in the workplace. While championing some amazing success stories, we will also explore some of the challenges that still exist and the decisive action all of us can take to create positive change.
This event is open to all Huckletree members as well as our wider community of entrepreneurs, innovators, creators, and friends.
Abadesi is the Founder and CEO of HustleCrew. She has been included on more power and tech influencers lists than can be included here, suffice it to say she's a total rock star. She graduated from the London School of Economics in 2009 and wrote for the Financial Times before joining London's tech scene.
Prior to her current roles she worked at Brand Watch, Product Hunt, Elpha, Amazon, HotelTonight and Groupon where she was promoted after her first 8 months and helped scale her department 5X leading up to their record breaking IPO.
In 2016 she published her careers advice book, Dream Big Hustle Hard: A Millennial Woman's Guide to Success in Tech which is rated 5 stars on Amazon. She has been featured in Elle, Stylist, BBC, Forbes, The Times and The Independent.
More Hackney Listings MORE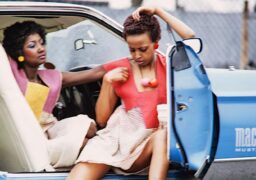 Hackney
Wednesday 6 December
Armet Francis' 1970s Brixton Market fashion photography are playful and rare frames of black joy. A Jamaican-British photographer…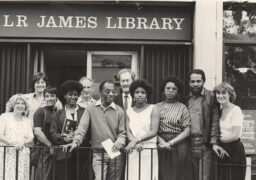 Hackney
Sunday 3 March
This walk recognises 75 years since the SS Windrush arrived from the Caribbean. It covers from the 1950s…