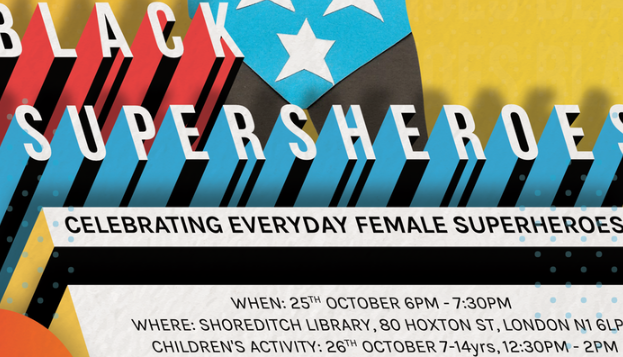 Sweet Design Studio is proud to collaborate with Shoreditch Library again this year to host another event for Black History Month. 'Black SuperSheroes' will be the first of its kind to celebrate black women as superheroes.
With Halle Berry being the last black (and only) actress to play a leading role as a superhero character in a film – Catwoman, 2004 'Black SuperSheroes' explores the lack and missed opportunities of black woman playing leading roles as superheroes through contemporary, colourful and positive illustrations and raises the question why?
Collaborating with graphic Designer Lauren-Marie Haywood, 'Black SuperSheroes' will not only illustrate and re-master some of the world's most loved female superhero characters as modern everyday woman of colour but will also be raising the question of whether the filming industry will ever use another black actress to play a superhero character or if our next female superhero character will ever be a plus size or wear a hijab?
This free exhibition will be a celebration and recognition of black woman regardless of her body type who is too often ignored in media as well as a celebration of female empowerment. This year's Black History Month theme at the Shoreditch Library will honour the courageous work of Civil Rights Activist Maya Angelou and 'Black SuperSheroes' will be echoing her famous 'Phenomenal Women' poem throughout.
'Black SuperSheroes' will be on 25th and 26th of October 2017. Preview on the 25th from 6.30 – 7.30 pm and Thursday 26th for children aged between 7-14yrs from 12.30pm-2pm.
To find out more about Sweet Design Studio please visit www.sweetdesignstudio.co.uk
More Hackney Listings MORE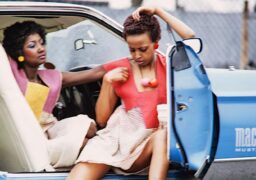 Hackney
Wednesday 6 December
Armet Francis' 1970s Brixton Market fashion photography are playful and rare frames of black joy. A Jamaican-British photographer…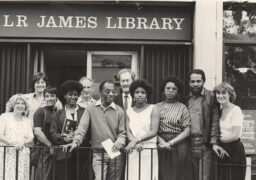 Hackney
Sunday 3 March
This walk recognises 75 years since the SS Windrush arrived from the Caribbean. It covers from the 1950s…