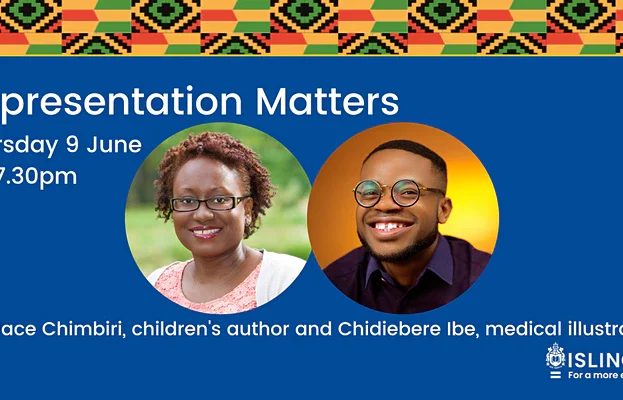 Representation Matters, so that the full story can be told. Representation is essential to how individuals in society build their perspectives on their own ethnic-racial group, as well as that of others.
Join us at this event where we will explore the primary reasons why representation is important, with guest speakers:
Chidiebere Ibe
Chidiebere Ibe, BSc is a medical student, a Nigerian Medical Illustrator and a professional among the few in Africa. He is the Creative Director at the Association of Future African Neurosurgeons (AFAN), Young Continental Association of African Neurosurgical Societies (YCAANS) and Creative Director and Chief Medical Illustrator of the Journal of Global Neurosurgery. Chidiebere Ibe, is also a Junior Committee Member-World Federation of Neurosurgical Societies – Global Neurosurgery and Medical illustrator at International Centre for Genetic Diseases-Harvard Medical School. Chidiebere Ibe is passionate about contemporary illustrations of black patients and has been acclaimed globally for creating the black fetus illustration that went viral. He hopes to pursue a career in paediatric neurosurgery.
Kandace Chimbiri
Kandace was born in London in 1968 to parents from Barbados. Her parents returned to Barbados in 1980 and she received her secondary school education there falling in love with history. Kandace Chimbiri (writing as K.N. Chimbiri) started out as a self-published author. She didn't grow up wanting to be a writer, however, she was greatly disturbed by the lack of diversity in children's books, particularly in Black history. So, in 2009, Kandace set up her own one-woman publishing house to tackle this inequity. Over the next decade she wrote, published and distributed four Black history books for children from her spare bedroom. Kandace Chimbiri , books led directly to working with museums on exhibitions. Kandace has worked with the V&A on Contemporary Kushite Kings and Queens (part of the Staying Power project in 2011), the Fitzwilliam Museum in Cambridge on the Origins of the Afro Comb, 6,000 Years of Art and Culture (2013) and with the Petrie Museum of Egyptian Archaeology on the Fusion of Worlds (2014). She has also worked with museums on children's trails, workshops, outreach projects and conducted tours on African Artefacts in the British Museum, the Petrie Museum of Egyptian Archaeology and the V&A.In 2020 Kandace Chimbiri decided to give up publishing and concentrate solely on writing for younger readers. She signed a 5-book deal with children's publisher, Scholastic UK. The first book is a reprint of her most popular self-published title The Story of the Windrush – a book to celebrate the Windrush generation pioneers. Her second, and latest, book is The Story of Afro Hair, 5,000 Years of History, Fashion and Styles.
More Islington Listings MORE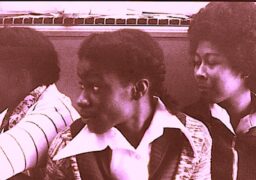 Islington
Saturday 24th February 2024
Our central theme is around Black Power Women and their roles in Black Education Movements – featuring Jessica's…