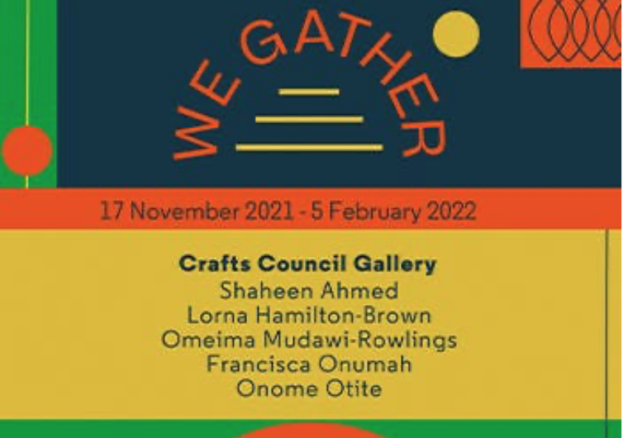 Dr Karen Patel's research into inequalities in UK professional craft has led to the We Gather exhibition, a celebration of diverse craftswomen and the issues they face in a typically white, elitist field.
The exhibition, which was launched late last year and runs until the 5th of February 2022 at the Crafts Council Gallery in London, features five female makers of Black and Asian heritage whose work shares a commitment to craft and its cultural value.
The title We Gather refers to the gathering of ideas, skills and emotions embedded within these five craft practices, and the gathering of perspectives that have been underrepresented in the industry.
Highlighting inequalities in craft
Dr Patel has been working with the Crafts Council since 2019 on the Craft Expertise project, which highlights the experiences of people from marginalised groups working in the sector.
Her research shows that despite being a thriving industry, most people working within craft – as well as those that sit on interview panels – are white.
The We Gather exhibition directly stems from this work by giving diverse women a platform to highlight their craft.
Karen Patel explained, "The We Gather exhibition stems from the research I have carried out on the experiences of ethnically diverse women in craft, highlighting the racism, microaggressions and various other challenges they have faced in professional craft over the years, a sector that has been traditionally associated with whiteness and elitism."
"All of the artists are ethnically diverse women who have intersectional experiences, and all of them bring their unique perspectives and talents to the We Gather exhibition."
We Gather
Dr Patel commissioned the artists, Shaheen Ahmed, Lorna Hamilton-Brown, Omeima Mudawi-Rowlings, Francisca Onumah and Onome Otite, who all produced work representing their culture and experiences.
Some of the pieces explicitly speak to issues of racism and inequality, such as Lorna's 'We Mek' knitted magazine cover, whereas other work tells more of a story about the artists' culture and heritage.
Working with the exhibition curators, Rosie Ross and Griffi, and the Crafts Council exhibition team, Dr Patel also integrated her research findings into the exhibition. Visitors can read her latest report, Making Changes in Craft, and listen to the Maker Stories podcast, both produced as part of the Craft Expertise project.
The exhibition is a significant milestone for the Crafts Council, whose last show dedicated to ethnically diverse artists took place over thirty years ago. Karen said:
'In the exhibition, we actually have a poster of that show, to acknowledge how long it has taken for another event of this kind to be shown at the Crafts Council.
'The research has influenced their working practices, and this exhibition is a flagship event in their 50th anniversary celebrations. '
Inspiring future craftspeople
Running up until 5 February 2022, the exhibition aims to expand craft to new audiences.
The We Gather exhibition sets the bar for what can be done to help diversify arts and the creative industries, Karen says.
Karen Patel added, "I hope the exhibition will bring people into the Crafts Council Gallery who would not normally think to visit such a space. I hope it inspires other makers from ethnically diverse and marginalised backgrounds to think that craft is for them, and it is possible to make a career in craft."
"For that to be achieved, organisations such as the Crafts Council need to make space for people, and this exhibition does that. After the We Gather ends, it is important that the space and conversations created by this exhibition are sustained."
You can find out more about the exhibition here.
https://www.craftscouncil.org.uk/whats-on/we-gather-exhibition
More Islington Listings MORE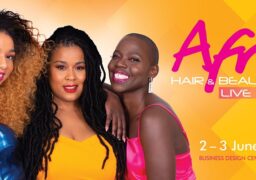 Islington
Thursday 2th June
Afro Hair & Beauty Live is a hair, beauty and lifestyle event for Black and mixed heritage women….