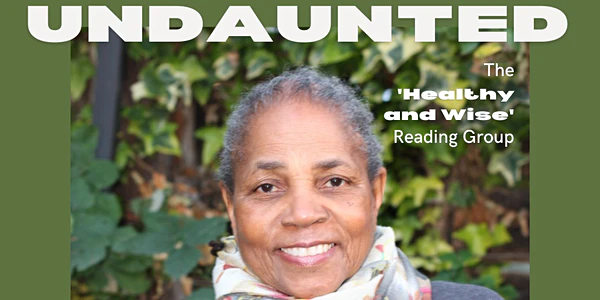 This summer, join us for a fortnightly reading group, looking back at the anthology 'Healthy and Wise' edited by Melba Wilson.
our fortnightly meetings, looking at the Healthy and Wise anthology
This summer, we are collaborating with our researcher-in-residence Miranda Armstrong to delve further into the stories and legacies of Black mental health initiatives in the UK.
As part of this programme we are looking back at the anthology 'Healthy and Wise: The Essential Health Handbook for Black Women' edited by Melba Wilson. Published nearly 30 years ago, the book provides advice and information on a range of matters regarding Black women's health, taking up the political issues that impede the delivery of good healthcare: lack of accessibility to care and culturally insensitive treatment. The anthology features contributions from writers such as Elizabeth Anionwu, Beryl Gilroy, Audre Lorde, Patricia Palmer, Ann Phoenix, Khaleghl Quinn and Alice Walker.
Through engaging with the essays in the book, we will consider if and how health outcomes for Black women have changed since the book was first published in 1994 whilst also providing a space to discuss the social and political dimensions of Black women's health experiences. Each session we will focus on two essays within the anthology, each exploring different themes. Participants are encouraged to attend all the reading groups if possible.
In these reading and discussion groups we will work under an inclusive definition of Black womanhood, encompassing both cis and trans women. We invite all those who feel they would benefit from the space and discussion to join us.
This reading and discussion group is part of Undaunted: The Melba Wilson archive project, a Wellcome Trust funded project utilizing archives to disrupt dominant categorisations and narratives in mental health research.
For more information on this project, please visit Undaunted: the Melba Wilson Archive Project.
Session 1: 9th August, 6-8pm
Sick and Tired of being Sick and Tired: The Politics of Black Women's Health by Angela Davis
Stress and Us by Sheridan Burton and Leonora Kate
Session 2: 23rd August, 6-8pm
Join us for a special session of the Healthy and Wise reading group, in conversation with anthology editor Melba Wilson.
Introduction to Healthy and Wise by Melba Wilson
A Career in the National Health Service by Melba Wilson
Session 3: 6th September, 6-8pm
Taking the Home out of Homophobia: Black Lesbian Health by Jewelle L Gomez and Barbara Smith
Black Women and Health: A Political Overview of British Health Care by Protasia Torkington
Session 4: 20th September 6-8pm
Early Motherhood and Black Women by Ann Phoenix
Black Old Age… The Diaspora of The Senses by Beryl Gilroy
More Lambeth Listings MORE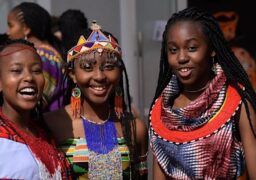 Lambeth
Saturday 9 December
The workshop aims to educate young people about their heritage which will help them develop a positive sense…